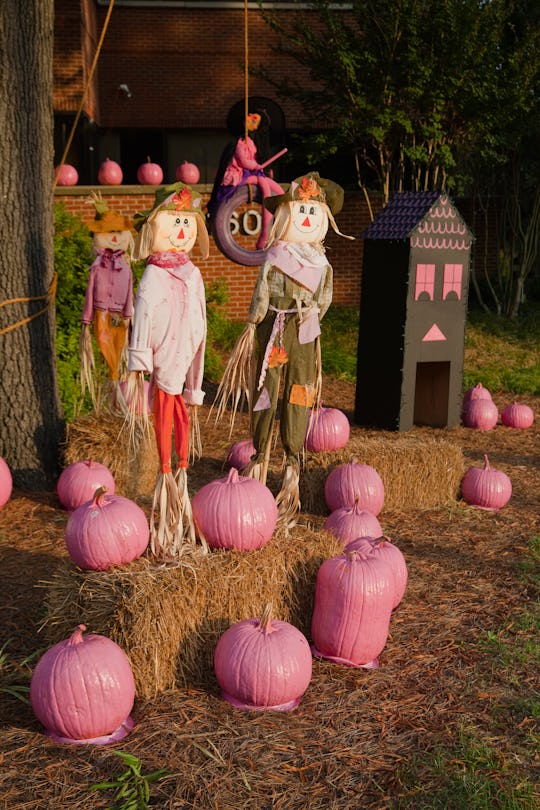 red_moon_rise/E+/Getty Images
11 Breast Cancer Awareness Pumpkin Ideas To Properly Celebrate October
October is Breast Cancer Awareness Month, and to say there's a deluge of pink products would be an understatement. Whether you want a pink spatula, mixer, or dog collar, you can find it now, readily available for purchase. Even Breast Cancer Awareness pumpkins are a thing. Recently, survivors and their friends and family have been combining the decor of the season with a bold, fun craft that says to onlookers, "We see you, we are you, we got this." The movement to design pink pumpkins for Breast Cancer Awareness Month is less big corporation capitalist activism, and more grassroots good feelings.
Survivors and their families are heroes. Having watched friends and family battle the disease, I have learned that there is no one way to fight it, and everyone's journey looks different. Some people might find solidarity and solace in decorating pink pumpkins for Breast Cancer Awareness Month that sit alongside their kids' jack-o-lanterns, and other women might not want to broadcast their disease. It is important that there be space for both. Yes, if you can, give money to the best charities that are highly vetted that spend the money raised judiciously. Call your representatives and encourage them to allocate funds for cancer research. Spend quality time helping those in treatment and recovery. Do all of that, but if you also want to paint pink pumpkins and buy a pink pair of gloves, you can do that, too.
We only include products that have been independently selected by Romper's editorial team. However, we may receive a portion of sales if you purchase a product through a link in this article.
This article was originally published on