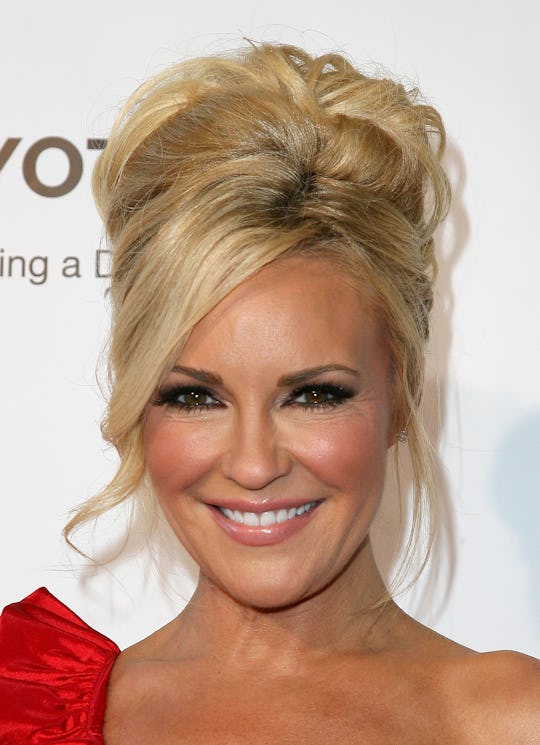 Valerie Macon/Getty Images Entertainment/Getty Images
Bridget Marquardt Says She's Using IVF & Ready To Help Fight Infertility Stigma
Although she had her eggs frozen during her time on Girls Next Door, Bridget Marquardt says that she's using IVF to get pregnant. The reality show star, 42, is currently on her second round, according to Us Weekly, and her and her husband Nick Carpenter are staying "casually optimistic." She told Us Weekly, "we'll see. It's exciting." Marquardt froze her eggs when she was 34 years old. "We weren't allowed to date or anything like that. I wanted to have a little bit of insurance and a little extra time," she said. But once she was ready later on, it wasn't as easy to use them as she was originally told. She also said that since her time on television, she's had some medical problems that make conceiving difficult.
So for now, IVF and casual optimism seem to be working. Marquardt and Carpenters were attending the Let's Make A Baby fundraiser, hosted by Baby Quest Foundation, to provide families with financial assistance with their infertility procedures. It's not just money that makes IVF difficult, either. There's also still a lot of shame and stigma that surrounds infertility, which is something that the ex-Playmate would like to change by speaking about her own experiences.
"I feel like there is a lot of shame and embarrassment and people aren't really talking about [infertility] as much as they should," she said at the event. She added that the more people talk about the easier it becomes for others to get through the experience. "I feel like if people talked about it more and came out publicly with their struggle, people would realize they aren't alone…and not feel so awful about things," she said. It could also help people talk about the financial stresses as well — and the fact that IVF isn't really covered by insurance.
Marquardt and Carpenter were just engaged in October of 2015, but they've been seeing each other for almost 7 years. While they still haven't confirmed a date for the wedding, Marquardt and Carpenter are already divvying up co-parenting duties. She said at Thursday's event that Carpenter tends to be a pushover, even with the cat, and she suspects it would be the same if they had a baby together.
And while they're staying casually optimistic, they are also secretly hoping for a girl, says Marquardt. "But I kind of want one of each. So I'm hoping that maybe two someday," she added. Get at it, girl.