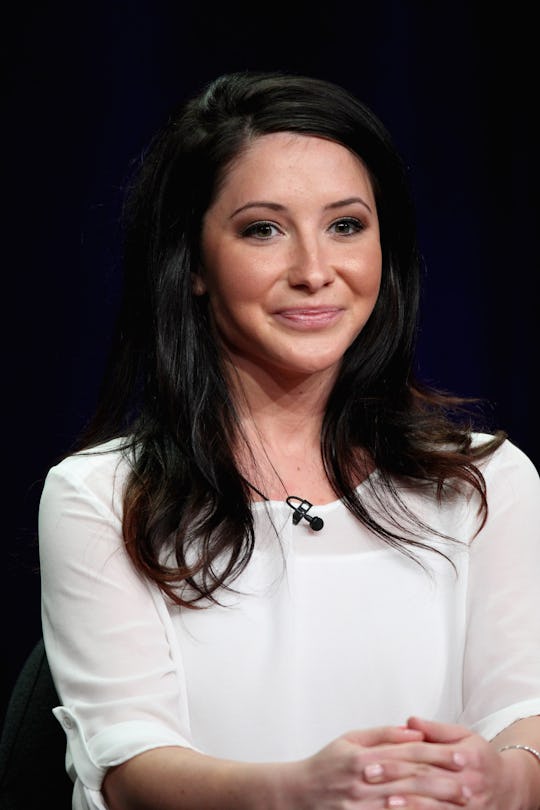 Frederick M. Brown/Getty Images Entertainment/Getty Images
Bristol Palin Goes After Celebs Over Inauguration
Former first daughter of Alaska Bristol Palin is once again making headlines as she shares her opinion about matters of politics. In a recent blog post for Patheos about how President-elect Donald Trump can't seem to convince any A-list celebrities to perform at his upcoming inauguration, Bristol Palin called the celebrities who declined "sissies," which is a very hot and mature take. Palin's representative has not responded to Romper's request for comment.
Palin contends that "If Donald Trump were still just a regular old billionaire and threw a party at Trump Tower in New York City, celebrities would be lined up out the door," and that singers "who would normally drool over an invitation to sing for the president" are declining simply because he's a Republican, and conservatives aren't cool. "Either Hollywood is that far off – or we have so many sissies we have in the spot light too scared to stand for what they believe in!" This is a very bad sentence that's only made worse by the fact that it's 2016, and using an offensive, gendered insult only makes the speaker look bad, instead of presenting a more valid argument to the target. Palin then goes on to list 11 celebrities who she claims refused to perform for Trump, even though most were actually never asked.
Trump himself, however, is claiming that it's the other way around, and he's been turning down A-listers left and right, because negging is a proven tactic that's worked for people in bars, so why not the president? At least one member of the Radio City Rockettes has claimed that members of the iconic dance troupe will be performing under duress, according to The Hollywood Reporter, although The Madison Square Garden Company released a statement saying that the performance is voluntary. Two anonymous Hollywood insiders also told The Wrap that they'd been bribed with ambassadorships to secure top-shelf talent for Trump, but both declined.
But back to Palin, who seems to think it's compulsory to play for Trump when summoned. Oddly enough, she later argues against herself in the same post, writing that "this is what's great about America; You're allowed to say no," (weird capitalization all hers). And the very few who have gone on record saying they declined Trump's invitation certainly haven't turned him down out of fear. KISS frontman Gene Simmons expressed support for Trump to TMZ, and will be out of the country during the inauguration, while Elton John told the Guardian, "I'm not a Republican in a million years. Why not ask Ted f*cking Nugent?" Also, I really shouldn't have to explain this, but cowardice has absolutely nothing to do with gender, and to imply that it does is reprehensible. Let's leave the word "sissy" back in the 1950s, where it belongs.