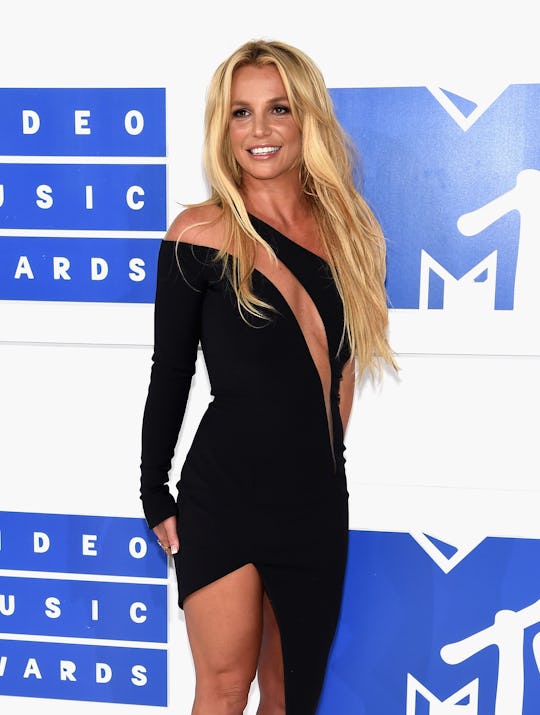 Jamie McCarthy/Getty Images Entertainment/Getty Images
Britney Spears Responds To Niece Maddie's Accident
Over the weekend, Jamie Lynn Spears' daughter Maddie got into a serious ATV accident. Now, with 8-year-old Maddie in critical condition, aunt Britney Spears has responded to her niece's accident. In a brief but heartbreaking Instagram, she posted a photo of Maddie and asked fans to pray for the family. On the post, Spears wrote, "Need all the wishes and prayers for my niece."
According to a police report obtained by Entertainment Tonight, Maddie was riding an ATV on her family's property in Louisiana when she accidentally steered the vehicle into a pond. Jamie Lynn, her husband Jamie Watson, and other family members were nearby, and they dove into the pond in an attempt to rescue Maddie, but could not get her out because of her seatbelt and the vehicle's safety netting. She remained underwater until emergency services arrived a couple of minutes later, and managed to free her. At last update, Maddie was in "stable but critical condition" at a Louisiana hospital.
Jamie Spears, the father of Jamie Lynn and Britney, echoed his older daughter's sentiments about Maddie's horrifying accident, telling E! News, "All I can say is pray for our baby Maddie." And the family's rep released a statement about the accident to Us Weekly, saying,
Right now the Spears family asks that everyone respect their privacy during this time and appreciates all the prayers and support for their family.
Spears and her niece seemed to have grown close since the now 25-year-old Jamie Lynn got pregnant with Maddie at age 16 by then-boyfriend Casey Aldridge, sparking a barrage of unfairly-shaming media attention and causing Nickelodeon to cancel her show, Zoey 101.
Back in 2012, Jamie Lynn posted a picture of young Maddie all dressed up for "celebrity day" at her school. Adorably, she had chosen to go as her famous aunt, donning the iconic schoolgirl outfit and pigtails from the "Hit Me Baby One More Time" music video.
And in 2015, Maddie's cool aunt Britney posted a photo of her niece watching Jamie Lynn rehearse for a performance at the CMA Music Festival, writing, "How cute is Maddie watching mom rehearse? Good luck at #CMAFest on Saturday @jamielynnspears!"
It's clear how much the whole family loves Maddie, and how devastated they are by her accident. As requested, we're sending all the wishes out to Maddie in this difficult and sad time, hoping for a full and speedy recovery.