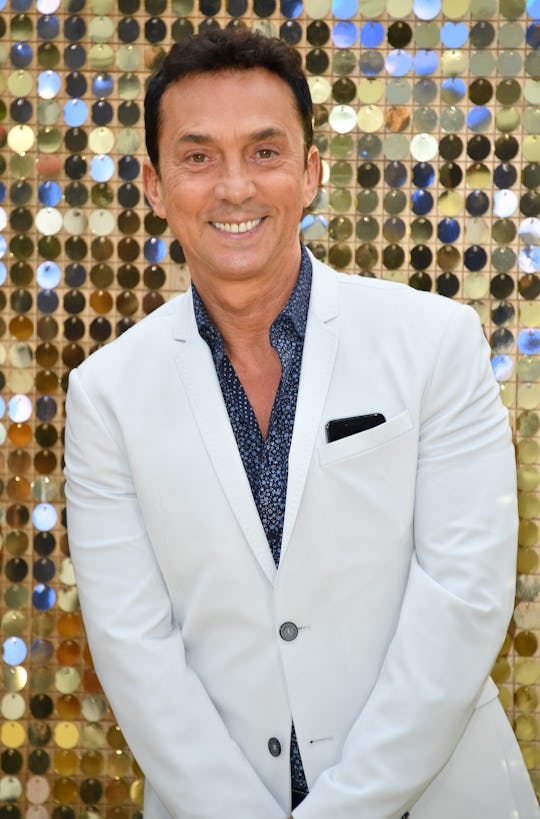 Gareth Cattermole/Getty Images Entertainment/Getty Images
Bruno Tonioli's Cameo As Ramona's Dance Coach On 'Fuller House' Was Perfect
One of the many reasons Fuller House is fantastic is that you never really know who might show up (except the Olsen twins. They will probably never show up). And that includes random cast members from Dancing With the Stars. Bruno Tonioli's cameo as Ramona's dance coach on Fuller House was totally perfect. Ramona, Kimmy Gibler's daughter, loves dancing more than anything on Fuller House, and every great dancer needs a great coach. Several season of Dance Moms has taught everyone at least that. So she is of course beyond thrilled when she gets an audition to work with a famous Italian dance coach.
But because this is a sitcom, her dance floor is unfortunately overrun with babies and chickens and her own babbling, tangoing parents when he arrives. And of course, her over-the-top coach is none other than Bruno Tonioli, the judge on Dancing With the Stars known for his bizarre and yet colorful descriptions, his penchant for standing up out of his seat with enthusiasm, and of course his thick Italian accent. He also happens to be one of the more generous judges, all of which combined makes him a general audience favorite. And he brought all of that with him to Fuller House.
His plot wasn't exactly mind-boggling. He watched Ramona first do a very energetic routine that could have been in a Sia video, and then a tango she performed with her dad, after of course she apologized for kicking him out of the room. Tonioli pronounced the performance a winner, saying she moved "like a gazelle in the night... all gazelle-like." Though he said he found judgments to be demeaning, people seem to like them, and with a giant wink to the audience, he gave them a ten, with a paddle he just happened to have.
It wasn't the most exciting plot line, but it was fun, which is really all anyone is looking for from Fuller House. Tonioli then essentially moved in with the family, and began coaching all of them in dance, which we learned via iPhone video from Ramona. He had them all dress up and then perform a version of West Side Story because why not. Who doesn't love the Tanner-Fuller-Gibbler clan? Tonioli certainly seemed to fall in love with them. I'm sure from here on out Ramona's dancing will only get better, and soon enough we'll see her on Dancing With the Stars and TV will finally have come full circle.