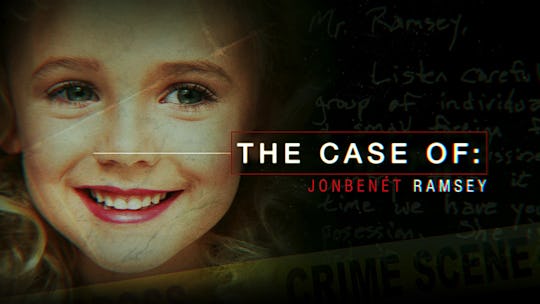 CBS
Burke Ramsey Theories In The JonBenet Ramsey Case That 'The Case Of' Is Sure To Address
The case of the murder of JonBenét Ramsey, a six-year-old Coloradoan beauty queen, has fascinated the nation ever since the crime occurred nearly 20 years ago. Partly because the crime remains unsolved to this day and because several pieces of evidence don't appear to add up, the story has held the public's attention ever since. Several members of the Ramsey family, including JonBenét's parents John and Patsy and her older brother Burke, were subjects of public suspicion in the immediate aftermath of her death, and you can expect popular Burke Ramsey theories to resurface in light of the upcoming CBS series The Case Of: JonBenét Ramsey.
When asked for comment regarding public scrutiny Burke Ramsey has faced, and will face with the resurfacing of the case, the family's attorney, L. Lin Wood, had the following to say:
In May of 1999, the Boulder District Attorney and the Boulder Police Department publicly confirmed that Burke Ramsey was not a suspect or even a possible suspect. Any statement conveying that this young man was involved in the brutal murder of his sister - his life's best friend - is unquestionable false and defamatory. Conveying this false accusation for TV ratings is unconscionable and will result in litigation in the future as it has in the past. There is no legitimate journalistic or First Amendment value in broadcasting false accusations against Burke.
Suspicion fell onto the Ramsey family because, allegedly, only John, Patsy, Burke, and JonBenét were in their home at the time of the young girl's death. Burke has never spoken to the media about his sister's death, which makes sense – he was only 9 years old at the time, and, according to statements given by his father to Barbara Walters, his parents wanted to shield him from allegations that he had committed the crime, either accidentally or purposefully.
Since, in these types of unsolved cases, everyone puts on their amateur detective caps, here are several prominent but also entirely unproven theories alleging that Burke Ramsey was involved in his sister's death. No one was ever charged in the JonBenét Ramsey case, and Burke Ramsey was never a suspect.
"The Ransom Note Was Faked"
Those who believe the allegation of Burke's guilt point to the fact that the ransom note (at two-and-a-half pages long) was considered suspicious by investigators who considered it might have been written by Patsy (according to a 1999 article by the Denver Post, citing expert handwriting analysis). The theory here goes that either Patsy or John (or both) may have realized that Burke accidentally killed his sister during rough-housing and made the decision to stage a kidnapping to protect their son from charges.
"The Pineapple"
According to the Daily Mail, investigators allowed someone to clean a bowl of pineapple found in the Ramsey home. This ended up being significant since medical examiners later found pineapple in the JonBenét's stomach, suggesting that she possibly ate pineapple shortly before her early-morning death. In the eyes of people who believe that someone known to JonBenét committed the crime, this fact is considered important in that an unknown assailant would not have been likely able to convince JonBenét to eat pineapple before her early-morning murder, whereas a family member (or someone else known to the girl) allegedly may have been able to.
Of course, the counterpoint to this is the fact that digestion times are uncertain and unreliable – it is entirely possible that JonBenét ate pineapple the night (or even the afternoon) before and her body simply hadn't yet digested it at the time of her death.
"Burke's Voice Was Heard During The 911 Call"
The Ramsey parents asserted in statements to police that Burke was asleep at the time they called 911. According to a 2003 article by Today news, a former Boulder detective named Steve Thomas claimed in his book on the case JonBenét: Inside the Ramsey Murder Investigation that enhanced audio of the 911 call (after Patsy allegedly believed she'd hung up) supposedly allows the listener to hear Patsy and John speaking with Burke – theoretically disputing their claim that he was asleep, as they'd stated. On the other hand, NBC News stated in 2006 that independent tests disputed Thomas' claim.
Burke was never a suspect in the investigation of JonBenét's death, but there are still a lot of questions people will undoubtedly have for him. Hopefully, Dr. Phil will allow Burke to tell his side of the story — a side the public has yet to hear.