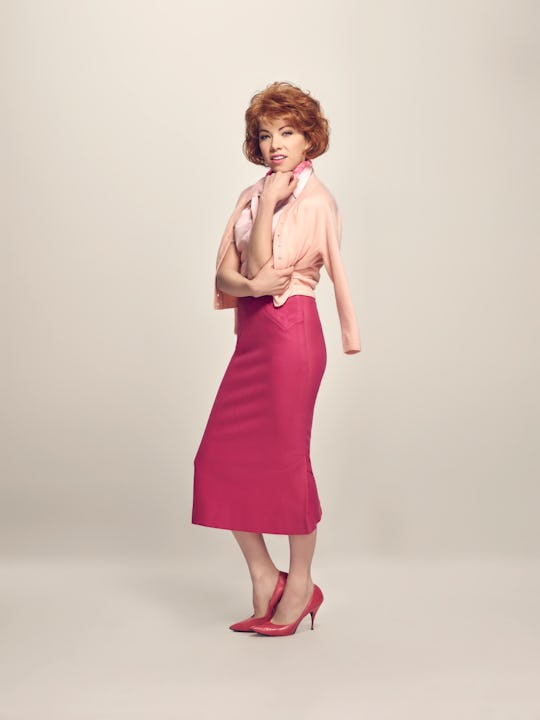 Tommy Garcia/FOX
Can Carly Rae Jepsen Act? The 'Grease: Live' Star Is No Stranger To The Stage
FOX will be getting in on some of the live musical action at the end of January. After NBC ran successful reprisals of The Sound Of Music and The Wiz Live, FOX is following in the networks footsteps with its remix of the iconic musical, Grease. The cast alone is enough to bring the crowds: Broadway darline Aaron Tveit as Danny, Dancing With The Stars starlet Julianne Hough as Sandy, High School Musical pro Vanessa Hudgens as Rizzo, and Scream Queens star Keke Palmer as Marty. FOX has also cast Kether Donohue and David Del Rio (of Pitch Perfect) as Jan and Putzie, and Carly Rae Jepsen as Frenchy in Grease: Live. But can Carly Rae Jepsen Act? It's clear she can sing, but she'll have to keep up with the acting skills of her seasoned co-stars.
But, this isn't Jepsen's first rodeo. She may be most well known for getting "Call Me Maybe" stuck in all our heads, but she's also had a small acting career. She debuted on Season 5 of Canadian Idol, and she appeared in episodes of 90210 and Castle. She's also been the special guest on episodes of Saturday Night Live and Comedy Bang! Bang!
And, in February 2014, Jepsen joined the cast of the Broadway revival of Rodgers & Hammerstein's Cinderella. She played the title role, naturally, switching off with Tony nominee Laura Osnes as Cinderella. Notably, in most of these appearances Jepsen made cameos. Even though she's had theater experience, Grease: Live will be the first time she has played a character on the silver screen. But are fans worried? No way.
Jepsen is charismatic, funny, and she was in Grease in high school! If that's not a sparkling resume, then who knows what is. Can she act? You bet she can. Grease: Live premieres Jan. 31 on FOX. Until then, Grease is the word.
Image: Tommy Garcia/FOX