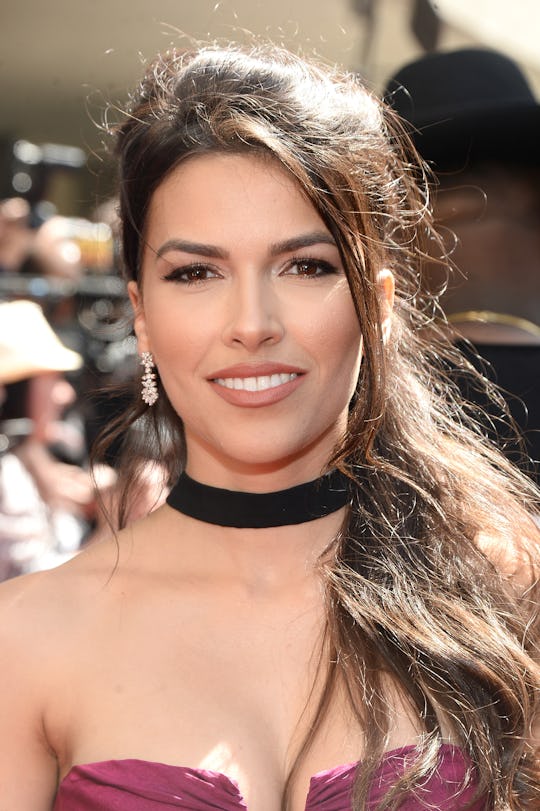 Matt Winkelmeyer/Getty Images Entertainment/Getty Images
Can Catalina Be Trusted On 'Jane The Virgin'? Jane's Cousin Could Be Trouble
After Jane discovered the truth about Alba's sister, she was desperate to learn more about that side of her family — and it seems her cousin, Catalina, was interested in meeting her too. However, now that Jane's cousin has arrived, she seems just a bit too good to be true and one has to wonder if Catalina can really be trusted on Jane the Virgin? Based on Alba's intuition the answer is a solid no.
On a recent episode of Jane the Virgin, Jane donated money to one of her cousin's GoFundMe page, prompting Catalina to reach out. After sending a message on Facebook, she then asked Jane if they could video chat. And while Jane hesitated for a moment because she knew Alba wouldn't approve, she decided to go for it and the two started chatting. A lot. They talked about everything — from all of Jane's family that she'd never met to the crazy life she has led for the past three years. Jane was excited to finally learn more about that part of her family and was therefore overjoyed (instead of creeped out) when Catalina showed up on her doorstep out of the blue. Though Michael was wary, Jane welcomed Catalina in with open arms and that may have been her first big mistake.
Once Catalina settled in, she began to tell Jane all about her adventures, traveling around the world. She's apparently been all over the place and had all these amazing experiences to share, making Jane feel like she's been living quite a boring life. Then when Jane got an interview for the perfect assistant job, Catalina advised Jane to just wing it and be confident in the interview because that had apparently worked for her in the past. Naturally, this didn't work so well for Jane and she ending up bombing the interview because she pretended to know how to use a software she'd never heard of before. But it gave fans a brief Kelly Rutherford cameo, so it wasn't a total loss, right?
What made Catalina really suspicious, however, was after she brought up the past between Alba and her sister (Catalina's grandmother), when she went to the Villanueva house for dinner. Catalina made a comment about how Alba had stolen Jane's grandfather away from Alba's sister. Naturally, this infuriated Alba since that wasn't the case at all, but Catalina insisted that she wasn't trying to start anything. This was simply the side of the story she's been told over the years. But can viewers really believe anything she says? Moreover, Catalina's interest in Rafael seems less than innocent and although Rafael is, of course, free to date whoever he wishes, he might be getting in way over his head without even realizing it.
It's totally possible Jane the Virgin has just made fans paranoid about every new character that appears on this show, but Catalina definitely seems suspicious. If Catalina is up to something sinister, I hope Jane realizes it before it's too late.