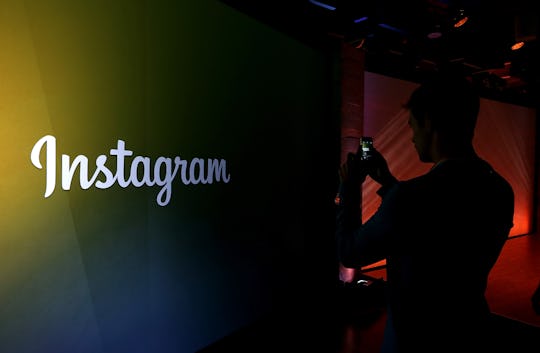 Justin Sullivan/Getty Images News/Getty Images
Sorry, You Can't Peek At Your Friend's Instagram Archive
This week, Instagram rolled out a game-changing new feature that allows users to temporarily (or permanently) hide photos from their profiles without deleting them entirely. When they're in the Archive, as the tool is called, they're in limbo, your own little "private gallery," as The Verge's Jacob Kastrenakes put it. Which means you're free to peruse these embarrassing or unflattering or a-little-too-personal-after-all photos away from the internet's prying eyes. It's a nice little social media reprieve that doesn't actually require logging out of social media, and everyone can enjoy their own version of it: Because of the nature of what it is, you can't see other people's Instagram Archives.
Archive is especially handy because it makes it possible to slide those posts right back to where they used to be without so much as a virtual ripple. All likes and comments to the photo remain intact as it moves from the public profile to the Archive and (potentially) back again. Here's how it works: Simply tap the "..." at the top right-hand corner of the post and select "Archive." The post will relocate to your Archive, accessible by tapping the Archive icon on the top right corner of your profile.
It's a nifty little layer of privacy not usually offered within a social media app, especially because you an fill up that Archive with as many photos as you want. It's great that you can hide that embarrassing college Halloween photo for a little while, but it would be really fun to get to peek into others' Archives for some insight into what they've removed from the 'gram for the time being, too. Of course, it doesn't work that way. But because photos have to have been public at some point in order to be added to the Archive, there's a chance that you've already seen some of the now-Archived photos of the people you follow, anyhow.
So, think of Archive as a solo journey. That's how Instagram conceived of it, at least, as it explained the concept in a (what else?) Instagram post:
Your profile is a representation of who you are and evolves with you over time. With Archive, you now have more flexibility to shape your profile while still preserving moments that matter.
Which is the beauty of not having to delete the photos — your friends won't necessarily totally get rid of theirs, either. So, even if you can't see other people's Archives, there's always the chance that you'll see those photos on their profiles once again as they continue to "shape" them.