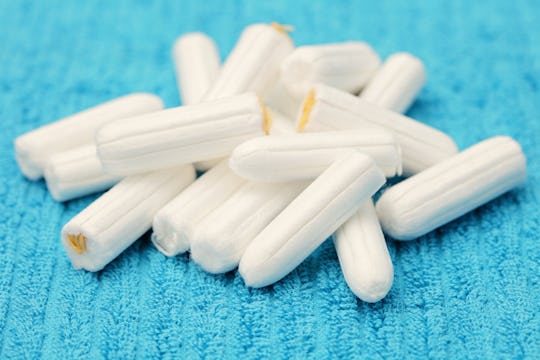 matka_Wariatka/Fotolia
Can I Use Tampons After Birth? No, But Here Are Other Options
You've given birth, meaning you've not only brought an amazing new human into the world, but you've gone through labor and delivery, which is no easy feat. Although the experience may leave you feeling like a warrior goddess, it's important to ask your physician the most mundane questions, like can I use tampons after birth?
As you know, your uterus is healing from live delivery. Susan Toth, a nurse educator, told Baby Center that during the first few weeks postpartum, your body expels the lochia, which is a discharge consisting of blood, mucus, and uterine tissue. Because this is considered an open internal wound, you do not want to introduce a foreign object, like a tampon, into your vagina until at least six weeks postpartum. Only after the lochia has stopped, or after your six week check up, when you get your physician's OK, can you start using tampons again. Why? Messing with an internal open wound (and by messing with, I mean inserting a tampon) can introduce foreign bacteria into your body.
The last thing you want during these early weeks with your baby is an infection. I know it's hard not wearing tampons, especially if you've worn them all your life. Perusing the message boards at What To Expect, new moms are totally irritated about not being able to wear tampons, especially if they didn't tear or get cut. But, you should definitely not risk your health during this time, or, well ever. Instead, you can try the following options.