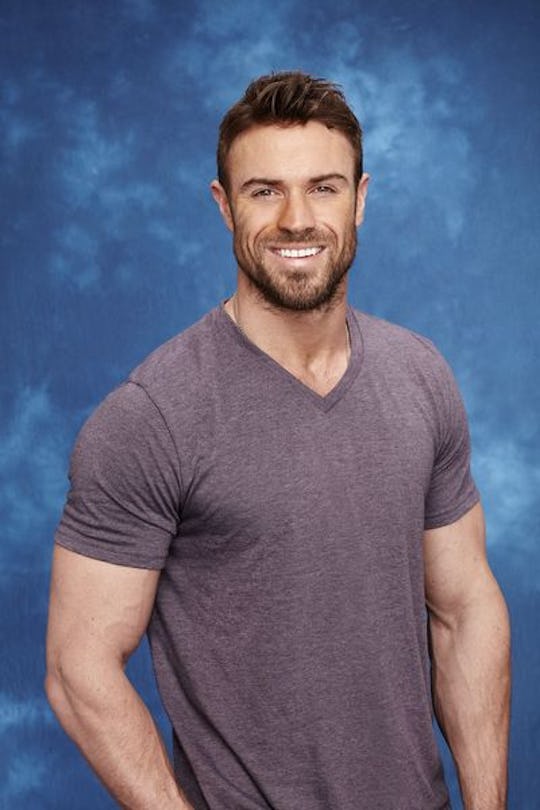 Craig Sjodin/ABC
Can You Buy A House From Chad Of 'The Bachelorette'? He's Actually A Real Agent
On this season of The Bachelorette, Chad Johnson is the bachelor most reviled by cast members and audiences alike. He has become known for his rages, his threats of violence, his near constant workouts, and his bizarre eating habits. (What is that a sweet potato? Do people really just bite into them raw like that?) But if you're based in the Tulsa, Oklahoma area, you may know Chad as a humble (or not so humble) real estate agent who sells luxury properties. So, can you buy a house from Chad of The Bachelorette? I think the question is, would you?
According to his biography page with Chinowth and Cohen Realtors, Chad made the natural transition from car sales to real estate. He cites his "extensive" background in sales and the fact that both of his parents are real estate investors as the reasons that made choosing to become a real estate agent easy. This biography also says that Chad is the epitome of a negotiator and salesman, and that he has extensive online marketing experience. His Realtor.com profile clears that part up a little by saying that he also has experience as an entrepreneur and website flipper. In fact, according to this profile, he has been an entrepreneur since age 13, "allowing him to hone his sales and negotiation skills to levels that of agents twice his age." No false modesty here!
While I am dying to know what sort of lemonade-stand tycoon Chad was as a youngster of 13 years old, neither of these realtor biographies goes into much details. Chad's profiles are also lacking in testimonials, so while he appears to be a legitimate realtor, apparently no one can really attest to it. The Chinowth and Cohen bio has a page button for customer reviews, but it's completely blank. There are also no reviews or recommendations on the Realtor.com page. Considering his portrayal on The Bachelorette, this is probably for the best. The internet is known for its vitriolic online retribution tactics, and I'm actually surprised that Chad hasn't received any professional blow-back for his volatile behavior on the show.
So if you're in the Tulsa, Oklahoma area, it looks as though you can indeed buy a property from Chad (like this house, coming in just over $500,000). Just try not to make him angry.