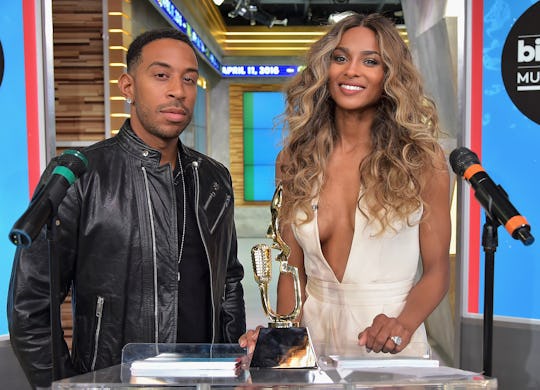 Theo Wargo/Getty Images Entertainment/Getty Images
Can You Buy The Billboard Music Awards Performances? Expect Moments You Won't Want To Miss
The Billboard Music Awards are always packed with stellar songs fans want to hear again and again, but can you buy the Billboard Music Awards performances? Though they don't appear to be going up for sale online, there are ways to see favorite segments of the show after they air!
Anyone who wants to catch the BBMAs live can watch Sunday night at 8 p.m. ET on ABC, according to Billboard. On the Billboard website, fans can catch full coverage of the show, including a live blog and a live stream of stars walking the magenta carpet. Live streams of the BBMAs are also available to Xfinity subscribers and on Facebook.com and T-Mobile, Hollywood Take reported. Those who can't settle in on the couch for an evening of awards show excellence (or who don't own a DVR) can still see some of the night's amazing performances later. The best place to find videos from the BBMAs is on Billboard's website; in 2015, they posted a selection of performances, red carpet interviews, and highlights from the show to watch for free online. It may also be worthwhile to check Billboard's YouTube channel once the BBMAs are over.
The 2016 BBMAs combine nostalgia and serious emotion with all the fun fans expect from the show, according to Billboard. Look for a Britney Spears medley right off the top, as she's this year's recipient of the Billboard Millennium Award. Madonna will give a tribute to Prince, and Celine Dion will surely stun with "The Show Must Go On" as her return-to-TV performance following the deaths of her husband and brother. Many elements of the show won't be quite as heavy: P!nk is set to deliver a likely whimsical rendition of her single from Alice Through the Looking Glass, "Just Like Fire." Additionally, Billboard reported other performers include Justin Bieber, Shawn Mendes, Fifth Harmony with Ty Dolla Sign, Troye Sivan, Meghan Trainor, Blake Shelton and Gwen Stefani, Nick Jonas featuring Tove Lo, Rihanna, and Demi Lovato. As if that weren't enough, Adele is treating fans to a music video premiere: "Send My Love (To Your New Lover)."
The BBMAs celebrate the past year's chart-topping artists, ABC News reported. Ciara and Ludacris are 2016's co-hosts; they'll be joined by presenters including Laverne Cox, Steven Tyler, and Zendaya. The leading nominee is The Weeknd with 16 nominations; close behind are Justin Bieber with 11, and Fetty Wap and Drake with 10 each. But no matter who fans are rooting for, the BBMAs are sure to be one seriously stellar show.