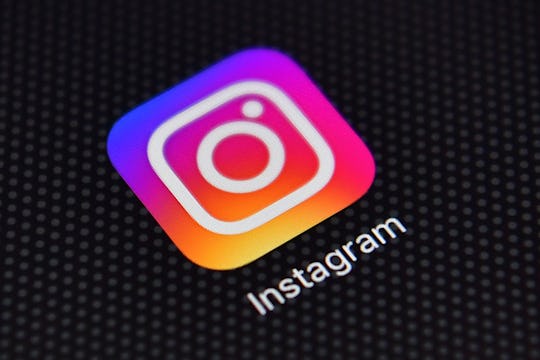 Carl Court/Getty Images News/Getty Images
Can You Draw On Your Instagram Live Videos? Instagram Unveiled An In-The-Moment Feature
Instagram continues to roll out new features to compete with other popular social media apps, most recently borrowing a little from Snapchat's stories and a bit from Facebook's live videos. On Monday, Instagram unveiled a live videos feature in the United States, which lets you broadcast video to your followers in real-time, but they can only watch while you're still streaming, and the video will disappear when you finish recording. But, at the moment, it doesn't appear that users can draw on their Instagram live videos, even though the app lets you draw little doodles on your images and videos when they are shared in the Instagram Stories and Direct features.
Instagram spokesperson Amy Auerbuch confirmed to Romper that "you cannot draw on Live video," and did not address if the feature will be available some time in the future. "We don't comment on future plans," she wrote in an email.
If you still want to check out the live video feature, first check and see if you're able to broadcast live videos as the feature may not be available to everyone yet (especially if you've only recently downloaded the app and aren't located in the United States). If you don't see it immediately, try updating your app and check again. If you still can't broadcast a live video, you may have to be patient a little while longer as, according to SiliconANGLE, the company found that the feature will roll out more updates globally to users over the next few weeks
While it's not confirmed, it's possible that the company may decide to add the drawing feature to Instagram's live videos. But, in the meantime, getting used to broadcasting a live video on Instagram is pretty simple.
After you open the app, tap on the camera icon in the top left corner and tap "Live" at the bottom on the screen. Then, tap "Start Live Video." Instagram will then check your internet connection, and, if everything checks out, it will give you a three-second countdown until your live recording will begin, which you can share for up to an hour.
"Your friends may get a notification when you go live so they can tune in," Instagram wrote in a blog post last month. "While you're live, you can pin a comment for everyone to see or turn comments off altogether."
Here's a quick tutorial on how to use Instagram's live videos:
If users can draw on their live videos in the future, let's be prepared so you're ready to decorate them in real-time. Drawing on your Instagram photos and videos is also very simple, and, if you've used Snapchat before, it will be a breeze.
In the Instagram Stories and Direct features, you'll see two icons in the top right corner: A text box and a marker. If you want to add text tap the "Aa" icon. If you want to be a little artistic, tap the marker icon, and the app will give you a choice of three drawing tools: a standard pen, a highlighter, and a pretty cool neon pen.
Here's another quick tutorial that shows users how to draw on their stories:
While the drawing feature may never be available on Instagram's live video feature, the ever-evolving tech world might surprise users with another update soon. If not, there are certainly enough features in the various social media apps to keep us entertained.