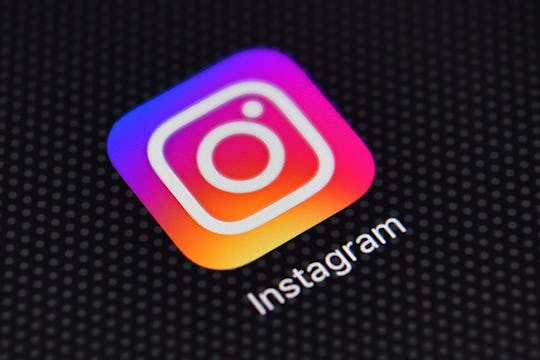 Carl Court/Getty Images News/Getty Images
Can Instagram Story Additions Appear For Longer?
As the holiday celebrations continue, and people gear up for New Year's Eve, it's likely there will be a lot more activity on social media popping up. With so much joy and excitement to share for the new year, it's only right you post a selfie or video accompanied by your goals and resolutions for 2017... right? And if that's the case, you may be wondering about the ins and outs of Instagram's Stories feature. If you have a really cool and undeniably shareable picture to upload, you may want to know the very important following question: Can you extend your Instagram Story? It doesn't look promising.
Instagram's help center outlines ways to use the company's Stories feature. What's missing? Extending the time your photo will appear in Stories. The company highlights that Instagram users can tap the camera icon in their app to access the Stories feature. You can then snap a photo or record a video that will disappear 24 hours after it's published. Once you've settled on a photo you like, you can add stickers, emojis, drawings, your locations, and other effects to your photo. But unlike Snapchat where you can set the timer for how long you'd like your photo to appear, Instagram's help center doesn't appear to highlight that as an option.
This may be a bummer for those of you who have detailed photos that you strongly believe need more seconds to view. But there is some good news. Once you view someone's Story, it will get shifted to the end of your feed of Stories with colorful circles around people's profile pictures (except now the Story you've viewed will have a gray circle around it). You can always scroll through Stories at the top of your feed to replay a Story you've previously watched. So if you need to have another glance at a photo, you can do just that. But remember, Stories automatically delete after 24 hours so you won't have too much time before it disappears.
Stories has had a lot of updates since it was first introduced back in August. Now with Instagram's Live feature, there are a lot of ways Instagram users can utilize the company's feature. In this clip from a blog post in August, the company explained exactly how Stories works:
...As you share multiple photos and videos, they appear together in a slideshow format: your story. With Instagram Stories, you don't have to worry about overposting. Instead, you can share as much as you want throughout the day — with as much creativity as you want. You can bring your story to life in new ways with text and drawing tools. The photos and videos will disappear after 24 hours and won't appear on your profile grid or in feed...
It's the holidays, so may the selfies and warm-family-gatherings pictures continue.