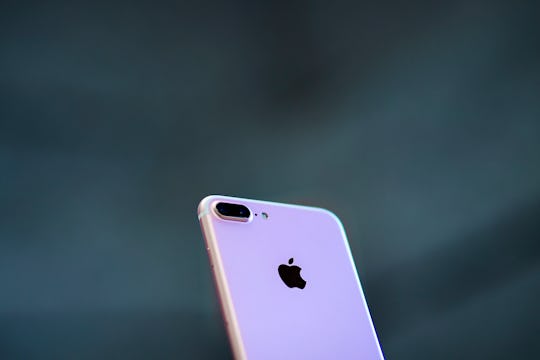 Gonzalo Arroyo Moreno/Getty Images News/Getty Images
Can You Get Animoji On iPhone 7 With A Software Update?
After Apple announced its revolutionary iPhone 8, 8 Plus, and X recently, many Apple fans wondered if they'd be able to get the new phones' awesome features on their current devices. For instance, the iPhone X will be able to recognize individuals' facial expressions and add them to emoji, creating brand-new "Animoji" for iPhone users to communicate with. Even to a proud Android user, that seems like a pretty amazing (and freaky) feature. But can you get Animoji on an iPhone 7, or will current iPhone customers need to replace their current Apple phones in order to animate their emoji?
Sadly, since the iPhone 7 doesn't have facial recognition on tap, it won't be able to animate emoji with your facial expressions anytime soon. In fact, not even the iPhone 8 or 8 Plus will come with Animoji, as it's a feature that's exclusive to iPhone X's TrueDepth camera, according to CNET.
According to Apple, the iPhone X's ability to give life to emoji is all due to the phone's A11 Bionic chip and its TrueDepth camera, which can pick up on 50 different facial muscle movements. Those movements are then overlaid onto one of 12 Animoji, making the Animoji mimic your motions.
To delve just a bit deeper into the uncanny valley, Animoji can also include a user's voice, freakily enough — so iPhone users will be able to make their emoji send voice messages for them, and their laughing Animoji can actually include their recorded laugh.
Animoji aren't the only feature that the iPhone X's camera earns it, of course. The phone will also use face identification to open the lock screen, getting rid of the traditional Touch ID sensor that other recent iPhones have had. According to CNET, the phone uses its infrared camera and over 30,000 invisible dots to map out and identify users' faces. Face ID will also serve to authenticate purchases using Apple Wallet, and it will let iPhone X users take portrait-style selfies, ensuring no Apple users ever pay for headshots again.
None of those features, of course, will be available to any iPhones other than the X, since they all use the latest phone's more technical camera setup. Unfortunately, it seems like several current iPhone 7 users haven't quite gotten the memo on how the camera hardware aids the Animoji software, because they really, really, really want the Animoji on an iPhone 7:
The iPhone X's upgraded camera and face ID — along with all the perks that come along with facial identification — are one of the reasons the phone's price starts at $999. "It's a value price, actually, for the technology that you're getting," Apple CEO Tim Cook told Good Morning America recently.
Rumors have also been floating around that the iPhone X's TrueDepth camera could be the reason why the newest phone's production may come along a little more slowly than usual. According to website MacRumors, KGI Securities analyst Ming-Chi Kuo said in an obtained research note that the iPhone X's camera "represents a far more complex structure than those of rivals" that will "therefore be harder to achieve mass production."
If Animoji were a creation that depended only on software and coding, rather than the underlying hardware and camera, iPhone 7 users could keep their fingers crossed that a software update would eventually bring them Animoji. However, considering Apple's explanation of how face ID rests on the iPhone X's camera, it seems unlikely that we'll see the feature on anything but the iPhone X (or future, unreleased iterations of the iPhone).
The iPhone X is available for pre-ordering on Oct. 27, and the phones will begin shipping Nov. 3.