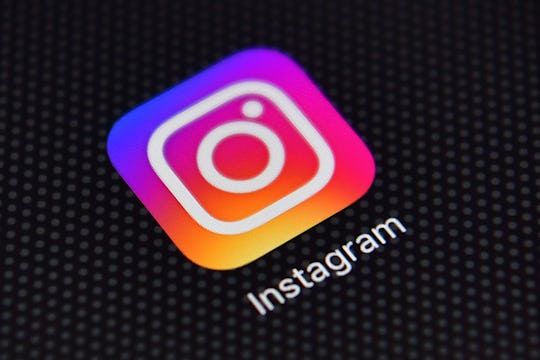 Carl Court/Getty Images News/Getty Images
Can You Limit Who Sees Your Instagram Live Video? It's A Good Idea To Check That Out
If you're an Instagram user, you may have received notifications that someone you follow has gone "Live." If you haven't, hang tight — Instagram announced earlier this week that its new live video feature had begun rolling out on Monday, and will become available to all users globally in the next few weeks. But if you are already familiar with the new feature and even using it yourself, then you may have a few questions about who's viewing your live broadcast videos. For example, you may be wondering: Can you limit who sees your Instagram Live video? You may not want everybody all up in your business, and that's totally fair.
Instagram's latest live video feature allows users to upload a live video that disappears once the video concludes. And, as opposed to its parent company, Facebook's Live video feature, the video can't be replayed afterwards. This new feature is likely attractive if you are interested in sharing truly ephemeral videos in real time. But you may still want some control over who's viewing your video, despite its disappearing feature. After all, not all followers are created equal... right?
Since Instagram Live is a part of its Stories feature, which the company released back in August, it appears the Live settings are in accordance with Stories. And thankfully, you can indeed limit who views your Stories.
As explained in the company's help center, you can choose to hide your video stories from certain followers by going to the "Story Settings" option below "Account" in your app, and tapping "Hide My Story From." You can then select who you'd like to hide your Live video stories from – and if you change your mind later on, you can tap the green checkmark next to their name to unselect them.
You can also hide your story from someone after you see that they've viewed your video (it may be your wake up call that it's time for a change). The company shared how to utilize that option in its help center:
You can also choose people to hide your story from as you're looking at who's seen your story. Tap [an ellipses symbol] to the right of their name and select Hide Story From...
But it's important to note that when you hide your Stories, or therefore Live videos, from someone, they will still have access to your feed and photos. Your privacy settings in the first place, whether it's private or public, affects whether only your approved followers can see your posts (assuming your profile is on the private setting), or whether it's available to the public.
So, if you're looking forward to using Instagram's Live video feature, you may want to skim through your followers list. There may be someone you'd rather hide your disappearing-videos from, and it's always best to be prepared.