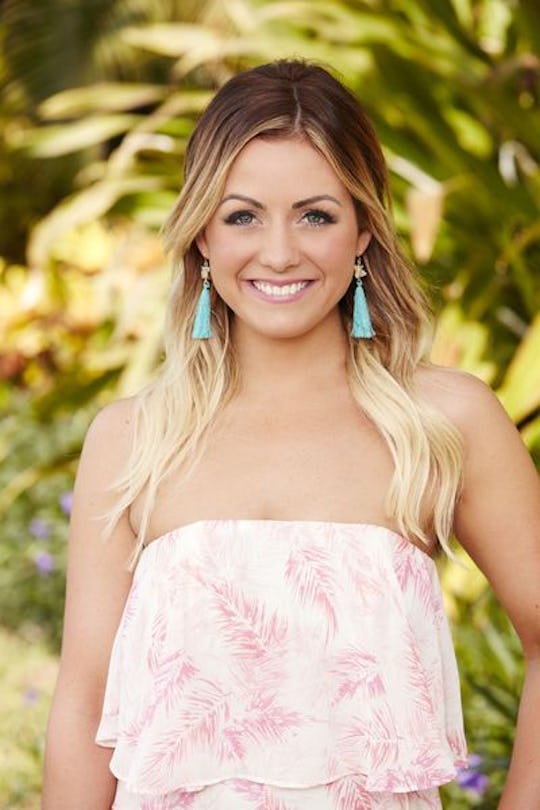 Craig Sjodin/ABC
Can You Listen To Carly Waddell's Music? The 'Bachelor In Paradise' Star Has Real Tunes
Like many a Bachelor and Bachelorette contestant, Carly Waddell is a singer/songwriter. She's even the self-described "Taylor Swift" of Bachelor Nation, having written an extremely emotional breakup song following her last stint on Bachelor in Paradise. At the end of her made for paradise romance with Kirk DeWindt, he suddenly broke up with her, and she was blindsided. We know this because shortly thereafter she released a song aptly titled "Blindsided. A Song for Kirk." You know, just in case we had any questions about what this song was about, actually. So, can you listen to the rest of Carly Waddell's music? Yes, but mostly just on SoundCloud and YouTube.
Carly has an active YouTube account, to which she has uploaded a few choice tracks, but nothing quite as produced as, say, Luke Pell's music videos. Carly's vids most show her singing directly into her camera in a manner that is winningly unstudied. She also has no problem addressing her time as a Bachelor contestant directly in her songs (as evidenced by her Kirk jam). She also has a song about Bachelor in Paradise, in which she promises that she hasn't given up on love and is "nice now."
Other than YouTube, the best place to look for Carly's songs is on SoundCloud, where she has uploaded two: "Blindsided," and "Hotel Room for One." So not only is her country twang reminiscent of Patsy Cline, but her heartbreak material follows this model pretty closely, as well. Her most upbeat material is probably the song "So I Do" which she wrote for fellow Bachelor in Paradise alums Jade and Tanner's wedding. This song is not available on SoundCloud, but can be purchased on iTunes for $0.99.
Carly has a profile on Spotify, but unfortunately it doesn't look like she has an artist page, which means that personally I will not be able to listen to some Carly jams on the train every day, because I pretty much only use Spotify. Hopefully Carly's next experience on Bachelor in Paradise ends happier than this one, and she puts out some slightly less somber tunes next year. Is it too late for a Carly + Evan ship?