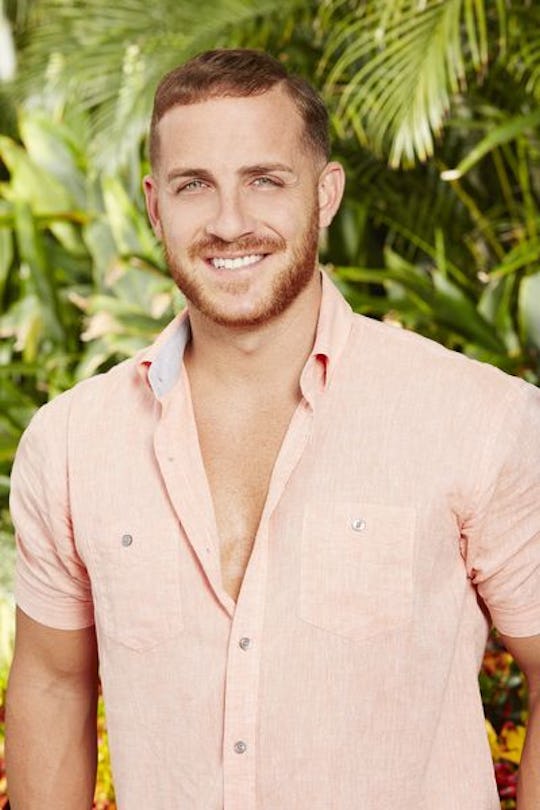 Craig Sjodin/ABC
Can You Listen To Vinny's Music? The 'Bachelor In Paradise' Star Is A Successful DJ
Vinny Ventiera has had a relatively calm presence throughout his time on both The Bachelorette and Bachelor in Paradise, which is perhaps why he didn't make the strongest impression as one of JoJo's suitors. However, his personality works in the somewhat less structured vibe of BiP, and he comes off as one of the few that seem genuinely nice and normal. He's so chill that it might be a surprise to learn that in his off time he goes by the name DJ VINSANE, but that is indeed a real thing he calls himself. Perhaps he will go Vinsane now that lady friend Izzy Goodkind is poised to break his heart as she tries to branch out of their relationship. Until that happens, you may be curious about his DJ alter ego. Can you listen to Vinny's music anywhere?
Luckily, you can! All you have to do is mosey on over to DJ Vinsane's Soundcloud and enjoy one of the numerous tracks available for listening. You can also catch a glimpse of Vinny performing his DJ duties in at least one random YouTube video of drunk people dancing at a club. And Vinny has an Instagram account dedicated to his DJing, too, with plenty of updates and videos.
Vinny appears to be finding a measure of success with his DJing, too. In a post-Bachelorette interview he said he was taking gigs at weddings, nightclubs, and fashion shows but still working part time as a barber on the side; in the wake of time on TV things seem to be picking up even more for him. He reportedly took over a set at the Lavo Casino Club while there with fellow Bach contestants Alex Woytkiw, JJ Lane, and Christian Bishop. Currently he seems to be on something of a tour, playing shows and meeting his Bachelorette fans.
DJing seems to be a longterm dream for Vinny; a booking website for DJ Vinsane claims that he started working as a DJ at just seventeen and his "ability to throw parties, meet new people and control the crowd were immediately noticed." I do not know who wrote this bio, exactly, but I hope Vinny did. If so, he has no shame about talking himself up. "Long Island and Manhattan's thriving nightlife and diverse crowds helped provide Vinsane with the vision of perhaps controlling and commanding the masses one day," it reads, later asserting that he has hosted parties for everyone from Sean Combs to Kim Kardashian to "a plethora of MTV's reality stars."
Based on those stunning recommendations, it seems like DJ Vinsane should be the first call for any party. Or just if you need to mass control a large group of people using nothing but the power of music.