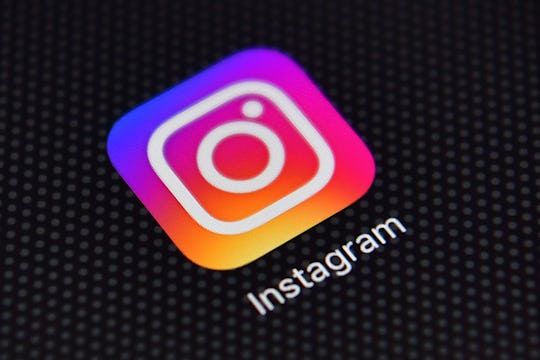 Carl Court/Getty Images News/Getty Images
Can You Re-watch An Instagram Live Video? No, & Maybe That's A Good Thing
Since Instagram rolled out its new live video streaming feature, fans of the app have had lots of opinions about it, ranging from "OMG COOL!" to "Uh, why is this happening?" But many people are united in wondering, can you re-watch an Instagram live video? Unfortunately for all those who may feel like they created a perfect live video moment they'd love to treasure forever, Instagram live videos disappear the moment you stop streaming them. Still, there are a lot of upsides to Instagram's decision.
Instagram started releasing its live feature on Monday, with the new option for life-capturing continuing to roll out over the next few weeks. Already, people have started taking advantage of the new feature, with popular singer Shawn Mendes announcing via Twitter that he'd be trying to live stream as much as he possibly could. But say you're a Shawn-head (is that what his fans are called?) and he did something so utterly charming and perfect on a live video that you want to watch it over and over again. You're out of luck.
Instagram confirms on its website's help section that, once a person recording a live video hits end on the top right of the screen, and then taps to confirm, the video is "no longer visible on Instagram." The company said it chose to do live video streaming this way "so you can feel comfortable sharing what you want, anytime."
In this way, Instagram's new feature is unlike live video services on its parent company, Facebook, or on other similar apps. And there are a lot of positive things about the ephemerality of the feature. The disappearing aspect of the feature might help users branch out and discover new content. If you're sad that the video you want to re-watch is no longer available, you can simply head on over to the Explore tab, and click "Top Live" for the best live content happening at that moment (as curated by an algorithm).
It's also a smart business move for Instagram in that, as Techcrunch points out, it will get users streaming videos more frequently instead of saving up for a perfect big event, and fans will be more likely to drop everything to watch a live video because they won't be able to come back to it some other time.
Plus, let's be real, in most cases, your off-the-cuff videos automatically deleting is probably a good thing. Chances are that those videos are much better as fond, halcyon moments playing on the screen of your mind than they would be if you were able to watch them ad nauseam on the screen of your phone.