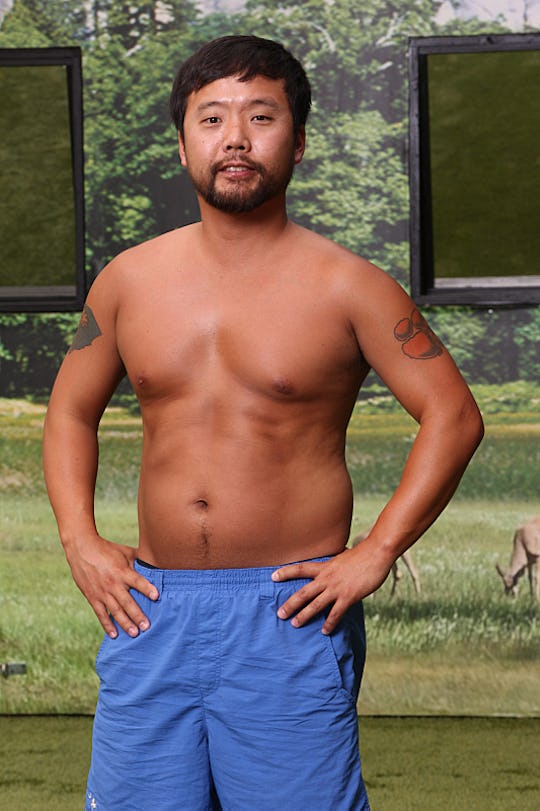 Monty Brinton/CBS
Can You Split Prize Money On 'Big Brother'? James Broke A Big Rule
In Big Brother there's a lot of rules. No contact with the outside world, you can't leave the house, and there's no deal making to split the prize money with another houseguest. Making deals to split the money is considered cheating and kind of unfair to the other houseguests, especially if those houseguests that made the deal both make it to Final Two. That's why when James mentioned making an agreement to split the prize money four ways on the Big Brother live feeds, fans were reasonably upset. So, can you split prize money on Big Brother?
During a discussion with his love interest in the house, Natalie, James confessed that he and Nicole made some kind of deal where the four of them, presumable James, Nicole, and both of their love interests, Corey and Natalie, would split the prize money four ways. Playing off of one of this season's game twists, James referred to split of money as "care packages" for each of the four in the group. The feeds were cut momentarily after this so it's unclear how serious James was about what he was saying but if he and Nicole did make a deal it's certainly not allowed. However, as there are cameras watching the houseguests 24/7 production would certainly know if James and Nicole really did have a deal but what will they do about it?
During Big Brother 17, Vanessa Russo, who's sister, Tiffany, participated in Season 18, was known for trying to use her prize money to make alliances with people in the house. Constantly studying the rulebook to find a loophole to sharing the prize money Vanessa suggested giving her fellow houseguest pricey gifts in exchange for their allegiance in the house, assuming she would win that is. However, it appears Big Brother shut that down and told Vanessa she couldn't continue to offer other houseguests prize money in exchange for alliances.
More than likely production gave James the same warning when the feeds were cut and if James was smart he'd listen to the warnings. Otherwise, he could find himself disqualified from the competition, which would be a terrible way to end his time in the Big Brother house this season, especially since he's made it this far.