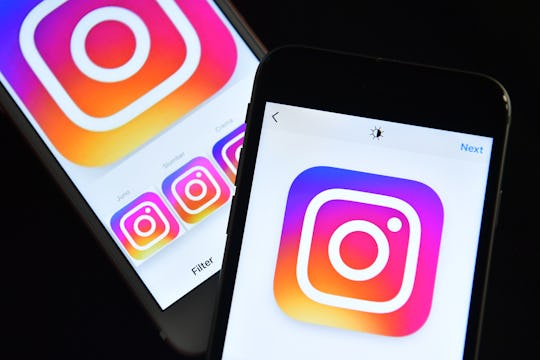 Carl Court/Getty Images News/Getty Images
Can You Subscribe To People's Instagram Live Videos? The New Feature Is Too Good To Miss
In late November, Instagram began rolling out its newest feature, Instagram Live Stories, and it's now available to all users. But unlike on Facebook, where live videos still appears in the user's feed after they've ended, Instagram live videos are only streamed, not recorded. Once a user stops streaming, it's gone forever. So what if you don't happen to be cruising the app when a friend goes live? Is there a way to subscribe to people's live videos on Instagram? If you live stream a tree falling in the forest and nobody gets a notification, does it even make a sound? What are Stories? What is life?
According to the Instagram blog announcement, "Your friends may get a notification when you go live so they can tune in." There's no word on how Instagram decides who to notify, but clearly it's not everybody, which means that you may be missing some once-in-a-lifetime videos of your friends or favorite celebrities as they participate in snowball fights or take the Pepsi challenge, or whatever it is that people live stream. The fact that Instagram live videos are fleeting makes it all the more important that you get a notification, unlike on Facebook, which automatically sends live video notifications even though you can watch any time you like.
To make sure that you're getting notifications, go to your profile page and touch the three dots in the top right corner. Scroll down to Settings and select Push Notifications, and make sure Live Videos is set to On. It should be the default, but better safe than sorry. But how do you make sure that you're one of the lucky few who gets notified? According to TechCrunch, "Instagram will choose some close friends who've shown interest in Live video," so making a point to watch live videos whenever you notice them can't hurt. Live Stories will appear at the top of your feed, just like regular Stories, only they'll be tagged with a "Live" label.
If you don't have the time to check in on Instagram and watch a bunch of Live Stories you don't care about, but you still don't want to miss anything from a certain someone, like your BFF, your crush, or Beyoncé and her gaggle of Christmas trees, there is one more option. You can subscribe to every post by a particular user by going to their profile, tapping the three dots in the top right corner, and choosing Turn On Post Notifications. There's no way to select just their Live Stories, so depending on how prolific of a user they are, things could get annoying fast. But think of what you could be missing if you don't subscribe! It just may be worth it.