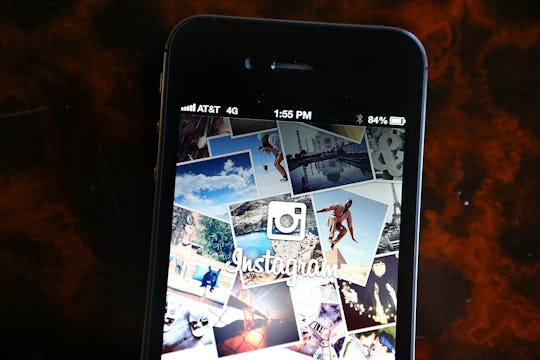 Justin Sullivan/Getty Images News/Getty Images
Instagram Stickers Are A Great Addition To Stories & Boomerangs
On Tuesday, Instagram rolled out yet another update to its increasingly popular feature, Stories. Now, in addition to the text and drawing tools, users can add stickers to their pics and videos. But some users are confused about why the option doesn't show up when they snap a photo – can you use Instagram stickers on photos or just your story? Unfortunately, that feature is limited to Stories, just like text and drawing, and to Boomerangs. Users who post plain, old-fashioned photos can still only alter them with filters. Unless, of course, you were to draw on a photo with text and add a sticker to it, then screenshot it from your story and then upload it to your Instagram feed. But that's quite a roundabout way to use the stickers.
There aren't a ton of stickers available yet, but that will most likely change. The standard options are time, temperature, and location, and users can resize the stickers as they see fit. Adding the location sticker will geotag the picture, and tapping a location sticker when viewing a story will show more information. There are also some seasonal stickers available, such as Christmas trees, dreidels, and kinaras. Users can also add an unlimited amount of text boxes to their stories (up from just one). The newest update also adds a hands-free mode for shooting video, so users will no long have to hold the "shutter button" to record, and the ability to download your story to your phone before it disappears forever (on iOS only).
Instagram is increasingly feeling like two different apps in one; with the regular, square pictures representing the old Instagram, and Stories is... well, it's basically Snapchat, but you don't have to open a new account or download a new app in order to use it. Stories disappear after 24 hours, and now photos and videos in direct messages will disappear once they're seen, and users will be notified if someone takes a screen shot of their image.
But Snapchat isn't the only social media platform that's appeared to have inspired Instagram lately. In November, Instagram began rolling out the ability to stream live video, à la Facebook, although on Instagram, the video doesn't get saved to a users' feed. And last week, the app rolled out Saved Posts, a feature that lets users bookmark inspirational pictures of food and and clothing so that they can refer to them later, which I find very Pinteresting. Is Instagram slowly trying to take over all of social media? Or maybe all the apps in the world? Throw in a grocery list feature, and I'm prepared to accept Instagram as my ruler.