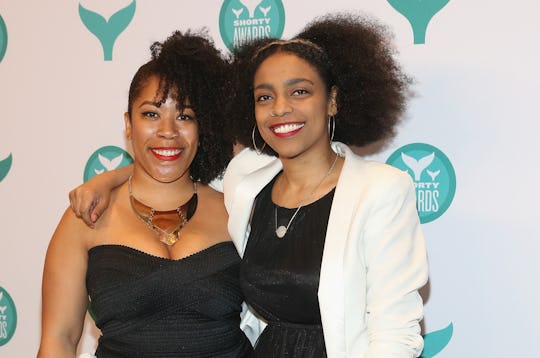 Robin Marchant/Getty Images Entertainment/Getty Images
#CarefreeBlackKids2K16 Is The Hashtag You Need This Weekend
This has been a terribly violent week. The shootings of Alton Sterling and Philando Castile brought police brutality back up to the surface, again, for Black Lives Matter advocates. Then, a shooter violently ambushed a protest in Dallas on Thursday night and killed 5 police officers who were protecting the protestors. Seven other officers and two civilians were also injured in the shooting. It's been an awful week for anyone paying attention to the news or their communities. Which is why #CarefreeBlackKids2K16 is the hashtag you need to spend some time with this weekend.
Heben Nigatu, who co-hosts a (delightful, by the way, if you don't already listen to it) podcast called Another Round and is also a staffer on The Late Show With Stephen Colbert, was feeling this pain. In an attempt to distract herself and everyone on Twitter from the violence and the hate that was circling around, she decided to collect videos and images of black kids being their happy, carefree, awesome-selves. Nothing is better for a pick-me-up than a toddler getting down in ballet class or a 6-year-old singing along to Beyoncé.
Because when you watch or hear about all of the terrible, inhumane things happening in the world, it's nice to have a reminder that we are all human. And people, hopefully at least, are good when they start out. #CarefreeBlackKids2K16 is an encouraging reminder of that.
Here are some of my personal favorites.
Of course, kids are great and all, but for me, some of the teens that showed up in the hashtag's timeline had me rolling. Like this group of kids serenading the Postman:
Nigatu tweeted that she hoped the thread, " brought some joy into your day. I really needed this," on Friday. Note to Heben, we all did. The thread is reminiscent of Jesse Williams' speech at the BET Awards earlier this month where he said, "the thing is though… the thing is that just because we're magic doesn't mean we're not real.
Because at the heart of all of the violence is racism and fear, and watching black kids and their families just be joyful in the face of it all is something that everyone should see. The same kids getting down in their living room or harmonize in the school cafeteria are also the same kids who are growing up in a world where they could be the next Tamir Rice. Hopefully, that won't always be the case. Until then, watching tiny humans be goofy, carefree humans is a solid reminder of the American we need to protect.