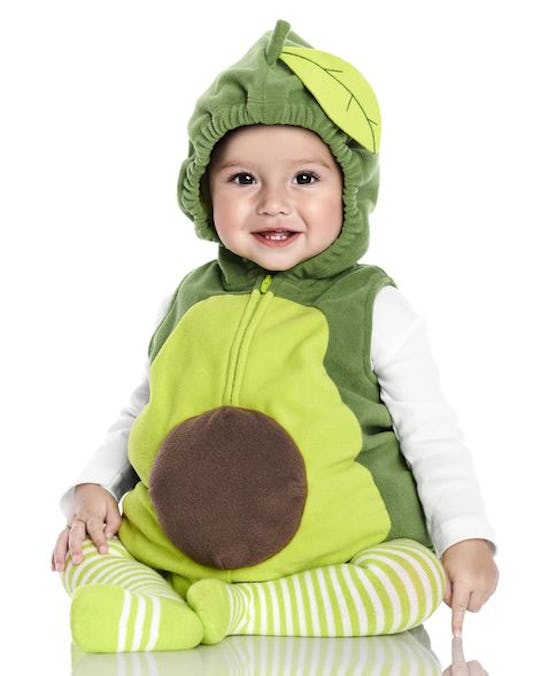 Carter's
No Seriously, You Guys Are *Not* Ready For How Cute Carter's Halloween Costumes Are
The best thing about Halloween, at least for me, used to be dressing up in mildly-scandalous clothing and going to a party. Now the best thing about Halloween is without a doubt ogling babies in adorable costumes. Put a baby in a fuzzy costume of any kind and it's game over for my uterus. This year, one iconic baby brand is selling some of the best baby costumes I've ever seen. Carter's Halloween costumes are seriously too much — do yourself a favor and go check them out ASAP, whether you'll have an infant to dress up this Halloween or not.
Because Carter's has been making infant and toddler clothing for so long, they know what works and what doesn't. Unlike some of the scratchy, uncomfortable costumes you might find online or at a party supply store, these ones are more realistic to get on your child. They're loose-fitting and made of soft material, so your little one (hopefully) won't be in tears seven seconds after putting it on. Of course, you'll never really know until you try. They're also only $21 a pop. Pssst... if you need anything else for your babe, throw it in the cart and use the code LABORDAY to get 25 percent off any order over $40 this weekend.
Without further ado... here are some of the best awww-inducing, ovary-twinging costumes.