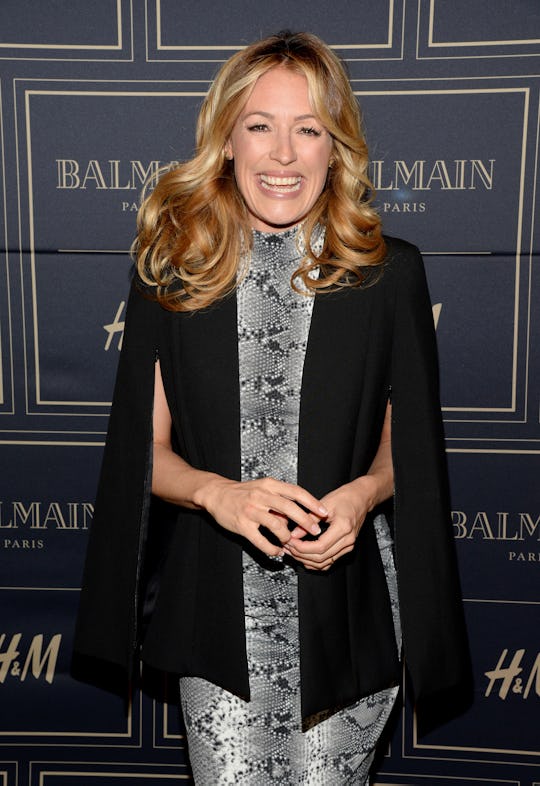 Cat Deeley Gives Birth To Her First Child & The 'So You Think You Can Dance' Host Is Super Psyched
So You Think You Can Dance host Cat Deeley gave birth to her first child last week, and took to Twitter Tuesday to announce the news, writing, "Beyond delighted to announce the birth of our baby boy last week. All doing well & we couldn't be happier... 3 really is the magic number!" Her husband, comedian Patrick Kielty, simply retweeted his wife's announcement.
Thirty nine-year-old Deeley, who has been married to Kielty since 2012, spoke candidly with E! News' Giuliana Rancic about pregnancy and her excitement for a child at the 2015 Emmy Awards. She admitted to letting out the back of her dress a little — and looked stunning — and said she would likely find out the baby's gender before birth. "I think I'm going to," she said. "Purely because it's such a lifestyle change, and I'm, you know, I'm 38, and it's going to be a real change for us, so I think it will be really nice to know if it's going to be a little girl or a little boy and call it 'he' or 'she' rather than 'it.'"
As for pregnancy cravings, she said she'd been lucky, reportedly telling Closer: "I've always followed a relatively healthy diet and never had junk food cravings. The only thing I'm really missing right now is champagne. I love a glass before a show or when I'm out for dinner. Patrick, on the other hand, seems to be having cravings for me. He's been eating lots of ice cream and saying it's out of sympathy."
While Deeley and Kielty may have found out the baby's gender earlier on, they only unveiled their "It's a boy!" status on Tuesday.
Deeley and Kielty married secretly in Rome in 2012 after six months of dating and a decade of friendship. "People wait [to get married] because they need to get to know each other first. Cat and I were friends for such a long time, a good ten years, so we already knew each other very well," Kielty told The Belfast Telegraph. He added:
I've got to a certain point in my life now where I'm wondering 'How did I get here? Is this chance?' Then you do that Irish thing; 'Hang on a wee second, it can't stay this good for ever'. I'm kind of at that stage now.
Can we all collectively "awwww" at that quote? Because it's the sweetest thing ever. I'm glad Deeley didn't have a rough pregnancy at all, and that the trio is so happy.
Deeley and Kielty have yet to announce a name, so the entire internet will just be over here eagerly waiting for the baby boy's name and picture.
Image: Michael Kovac/Getty Images Entertainment