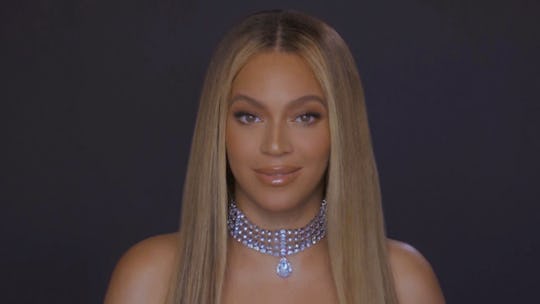 BET Awards 2020/Getty Images Entertainment/Getty Images
Beyoncé & More Celeb Parents Who Rocked Their "I Voted" Stickers With Pride
Across the country, tens of millions of voters have headed to the polls in one way or another to cast their ballot in the 2020 presidential election. And many of those voters have celebrated their vote with an "I Voted" selfie shared to social media, celebrities included. In fact, like many of us, celebrity parents love taking "I Voted" selfies too.
From Los Angeles to New York City and everywhere in between, celebrities have been busy casting their votes — some for the very first time — in recent weeks. While many celebrity parents have opted to vote by mail this year, some like Lin-Manuel Miranda still prefer to vote in person.
But like many other parents, each of them reflected on the future they hope to see for their children before casting their vote. Some, like model and new mom Gigi Hadid, even filled in their ballot with their children sitting alongside them, making voting something of a family affair.
Of course, celebrities don't just share their voting selfies to boast. Rather, they're a way for celebrities to use their fame to encourage others to also get out and vote. So, whether they voted in person or by mail, here are celebrity parents' 2020 voting photos: