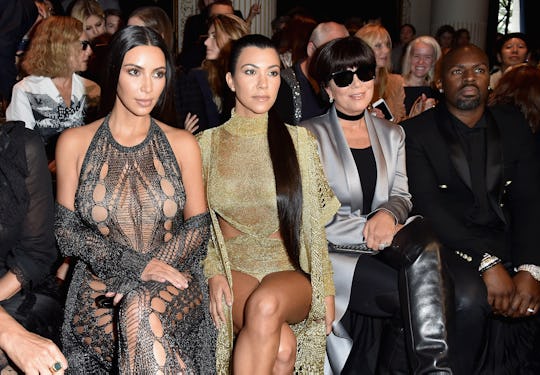 Pascal Le Segretain/Getty Images Entertainment/Getty Images
Celebrities Honor Mother's Day On Twitter
Mothers should to be celebrated every day. Their hard work, kindness, and dedication to raising their children are what make this world go round. And on Mother's Day, specifically, we celebrate those who raised us or brought us into the world, showed us right from wrong, and learned their own important life lessons along the way. Famous people, of course, are no exception. And these celebrity Mother's Day tweets show that even they know how important it is to pay tribute to the person in their lives who showed them the way.
Each year, on the second Sunday in May, both regular people and celebrities alike come together to pay tribute to the women and mother figures in their lives, and rightfully so: Being a mother is far from the easiest job in the world, especially in 2017. Given everything facing them — from blows to their health care rights, rising child care costs, and shoddy parental leave policies across the country making their lives even more difficult — sending a little love their way just feels right.
This time around, celebrities in both Hollywood and the political world took to Twitter to express their gratitude for their mothers, their wives, sisters, aunts, and all the individuals who raised them up — because in this day and age, motherhood can be defined and appreciated in any number of ways. Just take a look for yourself:
There are a lot of celebrities who will be celebrating Mother's Day for the first time this year — from Janet Jackson, to Amanda Seyfried, to Amber Tamblyn — making this holiday super special. But whether these celebrities have the parenting thing down or are just learning the ropes, they all matter the same.
Not to be forgotten, of course, are the mothers not in the spotlight today, because while they may not be famous, they, too, have accomplished a lot over the past couple decades, despite everything working against them. According to the Pew Research Center, moms are more educated now than ever before, often keeping their jobs while raising their young children, and are often the primary source of income for their families. Power (and applause) to these badass women.
It's impossible to accurately capture just how important mothers and mother figures are in the 140 characters that Twitter allows. However, these tweets from celebrities on Mother's Day show that you don't need to say much to prove to those important people in your life just how special they are.
Happy Mother's Day to anyone who celebrates — celebrity or not.