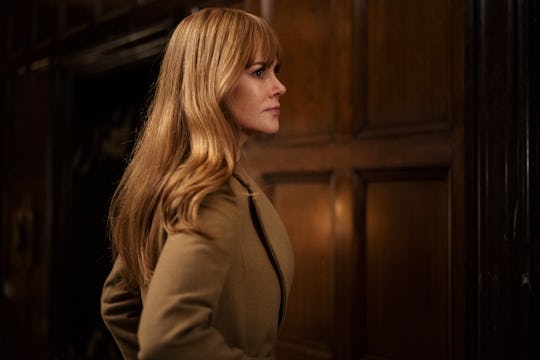 Merie W. Wallace/HBO
Celeste's Custody Hearing Was Infuriating On 'Big Little Lies'
When Mary Louise first threatened Celeste with a custody battle on Big Little Lies, viewers suspected that it would probably get bad fast. But until "The Bad Mother," no one knew just how awful it would be. Celeste's trial on Big Little Lies really didn't seem fair at all. Mary Louise's lawyer, Ira Farber, asked incredibly invasive questions, and Twitter wasn't having it.
Ira didn't hold back in his interrogation. He questioned Celeste on her sex life with Perry, as well as the casual sex she'd been having with various men after his death. He even came prepared with visual aids and presented snapshots of all the men, which proved that Mary Louise was having Celeste followed so she could gather her evidence. Ira wanted to know how far Celeste was in the healing process, why she'd never told anyone about Perry's abuse, and whether or not she still conflated violence with sex. He wanted to prove Celeste was, per the title, a bad mother.
It was incredibly difficult to watch, especially because everyone in the audience at home knows exactly what Celeste has been through. We've seen what Perry did to her, and to have her dragged through the mud in court was infuriating. It's no surprise that fans took to Twitter to express their anger.