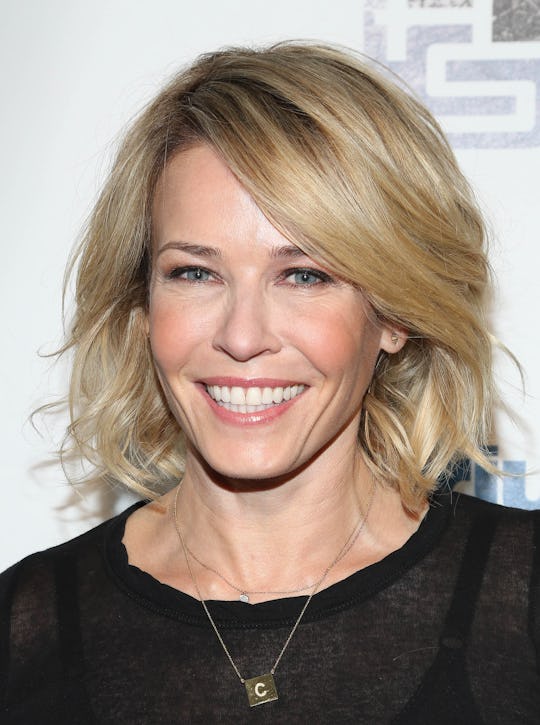 Chelsea Handler's Documentary Series Promises Her "Serious Side," But You Should Still Read Her 4 Funniest Quotes
Chelsea Handler is hardly one to shy away from controversy: she offended Holocaust survivors with a Hitler parody on Chelsea Lately, she's had feuds with Joan Rivers and Mariah Carey, and apparently Instagram was not happy when she posted a picture of herself imitating Putin. (Yes she was on horseback — and topless — but so was he...) Handler is sometimes seen as offensive because she is opinionated and has something to say about everything, and it appears we will hear it all and more when her new Netflix docu-series, Chelsea Does, premieres in January.
The four-part documentary series will be hosted by Handler and is slated to tackle some hard topics, including marriage, drugs, racism, and Silicon Valley. While specific details of the project are unclear, according to The Hollywoood Reporter, each documentary will begin with Handler meeting with a psychologist with whom she can talk through her issues on each particular subject. And according to a new teaser for the series, these films will explore Handler's "serious side."
What will Handler's serious side will look like? If her past projects and antics are any guide, Handler's documentary series promises to be genuine and insightful, and will hopefully trigger difficult and honest conversations. Promoting the series at the Television Critics Association press tour Tuesday, she described the challenge the show presented:
I had to get my brain working again. It's the difference of playing with kids on the playground or being in a really well-respected college.
But before we get too serious, let's look back on some of our favorite funny moments and quotes from the comedian turned self-documentarian:
On Trust
"There are two kinds of people I don't trust: people who don't drink and people who collect stickers."
On Life, Love...And Blowjobs
"My mother told me that life isn't always about pleasing yourself and that sometimes you have to do things for the sole benefit of another human being. I completely agreed with her, but reminded her that that was what blow jobs were for."
On Making Friends
"I think we can all agree that sleeping around is a great way to meet people."
On Homosexuality
"The amount of time people spend protesting homosexuality is directly proportional to the number of cocks they have in their mouths."
Chelsea Does is directed by Eddie Schmidt (This Film Is Not Yet Rated) and produced by Morgan Neville (20 Feet From Stardom).
Images: Rob Kim/Getty Images Entertainment; Giphy (4)