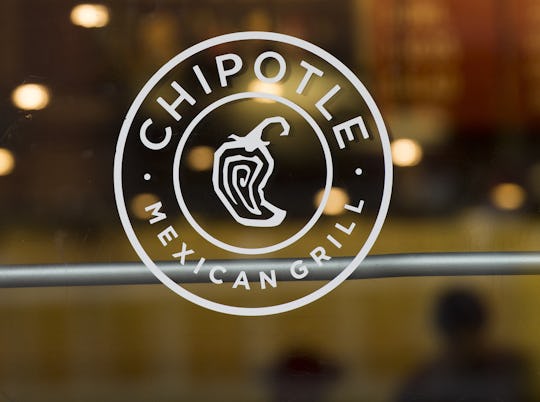 SAUL LOEB/AFP/Getty Images
Chipotle Must Pay $550,000 To Employee Fired For Being Pregnant & It's A Major Win
The popular tex-mex food chain Chipotle was recently forced to pay $550,000 in compensatory and punitive damages to former employee Doris Garcia Hernandez after a U.S. District Court jury found her boss at the restaurant guilty of firing Hernandez after finding out she was pregnant. The Pregnancy Discrimination Act, covered in the U.S. Equal Employment Opportunity Commission, explicitly states that discrimination "based on pregnancy when it comes to any aspect of employment, including hiring, firing, pay, job assignments, promotions, layoff, training, fringe benefits, such as leave and health insurance, and any other term or condition of employment" are unacceptable and subject to penalty. Hernandez's win is a victory for women everywhere, for a variety of reasons.
Hernandez worked at a Chipotle in Washington, D.C. when she found out she was pregnant. She informed her boss, referred to only as "David" in the lawsuit, of her pregnancy. The suit alleged that David told Hernandez that she must announce her bathroom breaks to co-workers and that he would have to personally approve when she was allowed to visit the bathroom during her shifts. These stipulations were reportedly not required of other non-pregnant Chipotle employees. Hernandez was then fired in front of her co-workers after reportedly informing her boss she must leave early to attend a prenatal doctor's appointment.
Chipotle spokespersons did not immediately respond to a request for comment.
It's ridiculous that discrimination against pregnant women in the workplace is still happening in 2016. While there are laws in place to prevent this type of discrimination from happening, it's still a hugely prevalent problem in the American work force nonetheless. According to a study done in the journal Gender and Society, employers often find legal excuses to fire a pregnant employee to get around the Pregnancy Discrimination Act. Employers also frequently fire pregnant women for being tardy or describing them as poor performers, while simultaneously holding non-pregnant employees to lower standards, according to the study.
Women make up half the country's population, are more likely to complete a four year college degree, attend graduate school, and now consist of nearly half the country's total workforce. According to a report produced by The White House Council of Economic Advisers, women are also quickly becoming the most educated workers in the United States. Despite these facts, women still consistently earn less money than their male counterparts. Women face discrimination up to the point of being fired for starting a family, whereas men are more likely to be hired if they have children and frequently tend to receive raises after they have children.
While it's hard to hear about cases like Doris Garcia Hernandez being fired for being pregnant, the silver lining is that Chiptole is being held accountable. This is a resounding win for women, mothers, and moms-to-be around the country. Hopefully the attention from this lawsuit deters future employers from discrimination against women in the workplace.