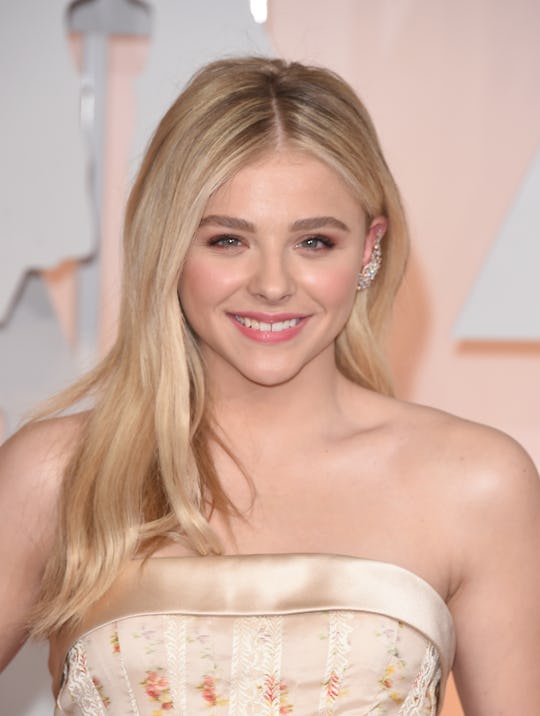 Chloe Grace Moretz Will Play Ariel In The New 'Little Mermaid,' Become Girl Who Has Everything
Brace yourselves, Little Mermaid fans (and who isn't a Little Mermaid fan?). Chloe Grace Moretz is going to play Ariel in the new live-action Little Mermaid movie. But hold your seahorses because there are a lot of unknowns still surrounding production of the Universal film and there's no release date yet. That doesn't mean we can't cue up the soundtrack on YouTube and have a little dance party, though. First off, the Chloe Moretz version is going to be a "retelling" of the original Little Mermaid story written by Hans Christian Anderson, so there's no knowing where they're going to take it (it's probably safe to assume that Scuttle and Sebastian won't make a proper appearance) but we can dream, right? 
Also, it was originally going to be directed by Sofia Coppola and while that would have been just perfect, it was not meant to be. Rumor has it that Coppola left the project citing creative differences. But let's not let that ruin our fun. 
You might know Moretz from appearances on 30 Rock or from that Denzel Washington flick, The Equalizer. Her resume is long and varied, but by the time this film comes out she'll be a household name. Moretz stars in the upcoming movie Brain on Fire based on the bestselling memoir of the same name. And she's in the upcoming Neighbors 2, The 5th Wave, and November Criminals, all slated for release this year. By the time they get the Little Mermaid together, you might even be sick of hearing about her. 
Until then, there are so many burning questions about this version of LM:
Who Will Play Prince Eric?
Let's all just agree to agree that Prince Eric is a babe. He's shy, he has a dog, he jams on his boat with a flute. They have to go big, by which I mean hot, because if our girl Chloe is going to walk on those (what are they called again?) feet, she better have good reason. Like Idris Elba hot. 
Are They Going To Take The Music Away? 
This is a lot to ask for, especially in a live action movie and a retelling that Sofia Coppola was going to direct. Maybe they want it to be serious. But what's The Little Mermaid without a little "Poor Unfortunate Souls" action? 
Speaking Of Ursula...
Obviously Meryl Streep. 
No matter what they do with The Little Mermaid, Chloe Grace Moretz will make a perfect mermaid. And any excuse to go back and  watch the Disney version — you know, so we can compare — is a good one. 
Image: Giphy (4)