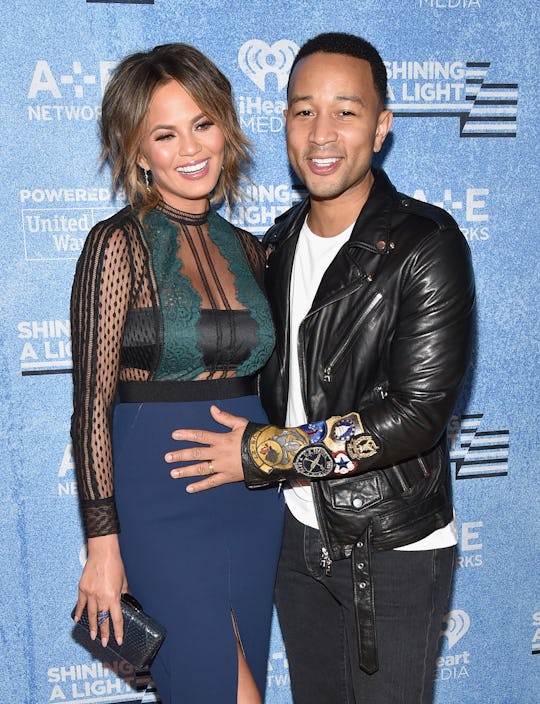 Chrissy Teigen & John Legend Having Baby Girl, & The 'Vogue' Cover Star Reveals It In The Cutest Way
In a few months' time, there will be a newborn budding feminist in our midst. On Wednesday, Chrissy Teigen revealed she's having a girl with husband John Legend in an Instagram post. Showing off her gorgeous cover shot for Thailand's Vogue, the model, feminist, and best friend of your dreams told fans just why the shot was particularly special for her and performer Legend.
As Teigen captioned the photo on her Instagram:
So proud and honored to have shot the cover of Vogue Thailand! Special to me for so many reasons...one being I am SO PROUD to be Thai, so excited to have shot a Vogue cover (a dream, of course) ... annnnd a couple minutes after this shot, John and I learned we were having our little baby girl!
Too. Cute.
And too amazing, considering Teigen will be quite the role model for the couple's daughter, who is due sometime summer 2016. Not only has she already given us the perfect definition for feminism ("It's having the power to do whatever the f--k you want. It's about having your own beliefs and staying true to them"), but she's already proven to be a hero for women everywhere who face body-shaming during pregnancy. After women criticized her stomach size — speculating that she was expecting twins — Teigen simply told them, "Get out of my uterus." Amen.
Can't wait to watch baby Teigen-Legend follow in mom's footsteps. And hopefully she'll inherit her cooking skills too!
Image: Mike Windle/Getty