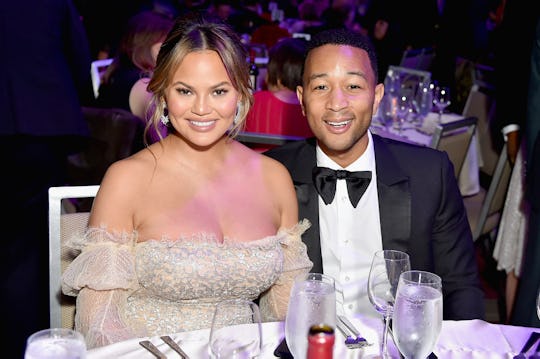 Mike Coppola/Getty Images Entertainment/Getty Images
19 Of Chrissy Teigen's Best Maternity Looks That Will Make You Say "Ugh, I Love Her"
There are about a million things Chrissy Teigen is good at — cracking us up with her tweets, being the most relatable celeb mom ever, adding a much-needed dose of hilarity to award shows — but one of her most remarkable talents is definitely her ability to make pregnancy look good. Actually, scratch that — the soon-to-be mom-of-two makes pregnancy look downright amazing, and if you've ever struggled to look even close to stylish while expecting, you know that's a major accomplishment! So let's narrow down some of Chrissy Teigen's most memorable maternity looks.
Honestly, Chrissy could probably leave the house in a burlap sack and somehow manage to look red carpet-ready, but her maternity wardrobe is basically flawless — and now that she's expecting Baby #2, she's got this preggers fashion thing down to a science. Chrissy clearly knows what works for her and how to make the most of her gorgeous curves: wrap dresses, bright colors, plunging necklines, and lots of sparkle. And of course, when in doubt, add a trench coat, and you're good to go!
Whether you're just a huge Chrissy fan or a mom-to-be who's been wearing the same pair of maternity jeans for a month and needs a little inspiration, these stand-out ensembles are a must-see!