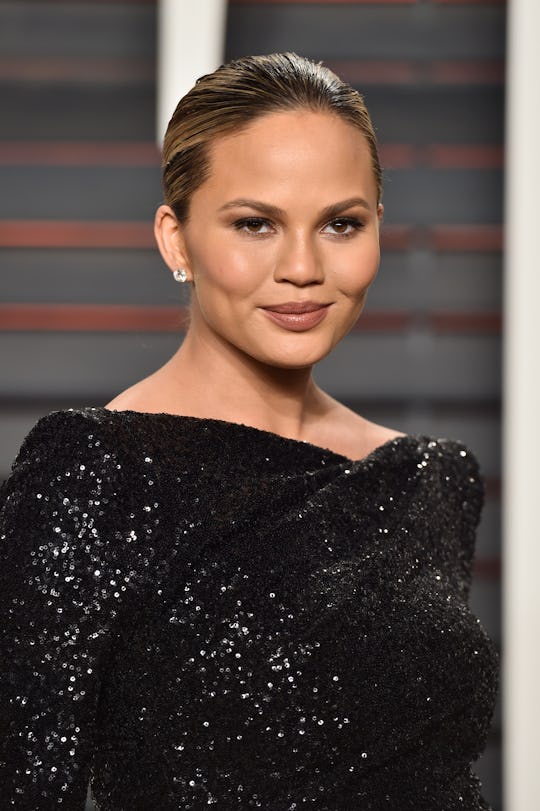 Pascal Le Segretain/Getty Images Entertainment/Getty Images
Chrissy Teigen's Most Adorable Instagrams Are Now Almost All Photos Of Baby Luna
Good news, world: It turns out that Sports Illustrated model Chrissy Teigen isn't the kind of mom who doesn't believe in sharing photos of her baby. She's definitely a photo-sharer, and ever since her first child, daughter Luna Simone Stephens, was born in April, photos of little Luna have been featured on her mom's social media accounts. And they're almost unbearably cute. Indeed, Chrissy Teigen's most adorable Instagrams remind us what Instagram, at core, is actually about for many parents: showing off your baby.
As if Teigen's generous photo-sharing weren't enough, she's darn near bested by her husband, musician John Legend. It's easy enough to imagine the two of them in bed, sending out Tweets and loading photos to Instagram as Luna cries in the background. These folks sure love documenting their lives—it makes total sense that they're friends with social media maven Kim Kardashian, who has already met Luna.
Soon after Luna's birth, Legend started broadcasting photos of her, along with frequent Tweets. Amazingly, he even took to Twitter after internet haters ridiculously mom-shamed Teigen for going out to dinner a month after Luna was born: "When both of us go out to dinner, shame both of us so Chrissy doesn't have to take it all. We'll split it," Legend told his 7.8 million Twitter followers.
Teigen commenced her deluge of post-birth Instagram photos with a simple enough image of her holding Luna soon after they returned from the hospital. (And yes, the ample cleavage unleashed a predictable slew of shaming or raunchy comments. I'll spare everyone and not repeat them here.)
The cute factor was really amped up soon after, when everyone was treated to this extraordinarily adorable little face:
Next, Teigen went for the Goddess-in-repose look with a gorgeous, sun-drenched shot of her and little Luna snuggling:
This photo of Luna getting a bath is just too much. Shield your eyes!
Oh, wait, I was kidding guys, this is the one where you have to shield your eyes. Beware the cuteness overload!
Teigen's Instagram account suggests that everything is hunky dory over in cuteness land, but over on Twitter, Teigen gets real with her followers about the frustrations of new motherhood. When Luna was about a month old, Teigen wistfully Tweeted a pre-baby photo of herself, commenting that she's traded her glamorous lifestyle for "watching an episode of Unwrapped about clementines with my boob out... life is crazy."
As a side note, Teigen seems to have invented the verb "boobing" for breastfeeding, and I really hope it catches on:
Just this week, Teigen posted perhaps the most adorable of all Luna pictures, in which the less-than-two-month-old dons a pair of tiny angel wings:
You're definitely an Angel, Luna, and we look forward to more photos, which your mom is all but certain to provide.