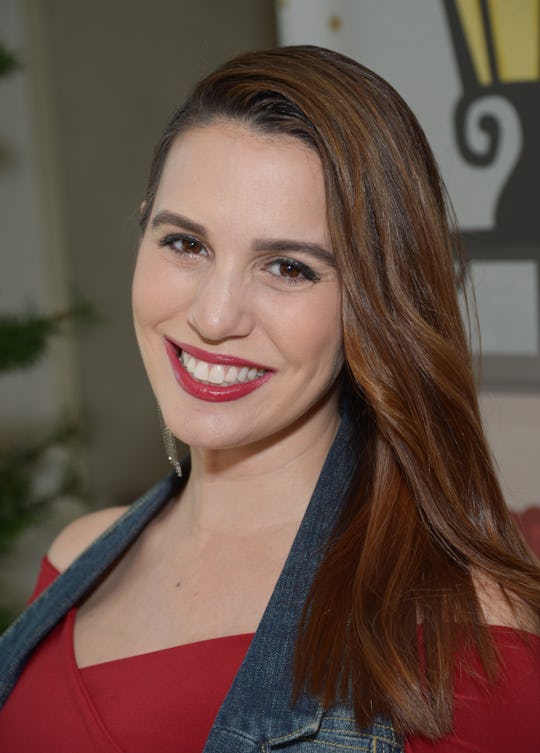 Matt Winkelmeyer/Getty Images Entertainment/Getty Images
Christy Carlson Romano Gives Birth To A Daughter
Disney channel alum, who starred as Ren on Even Stevens in the early 2000s, Christy Carlson Romano gave birth to a daughter on Christmas Eve. The first-time mommy announced the exciting news on Facebook on Sunday, writing that she and her husband Brendan Rooney "are so blessed and so thankful." The actress, who is also famous for her role as Belle in Broadway's Beauty and the Beast in 2004, wrote that the new parents chose a beautiful name for their baby girl, Isabella Victoria. The pair's first child arrived at approximately 4 p.m on Dec. 24 in Los Angeles, and measured 21 inches long and weighed 7 lbs., 15 oz.
"Joy doesn't begin to express how we feel this Christmas!" the 32-year-old actress told People. "Isabella is the greatest thing to ever happen to us and we are truly grateful to all those who have supported us during this special and momentous time."
Baby Isabella's timing was pretty accurate as Romano confirmed over the summer that the couple was expecting their first child on Christmas Day, according to People.
"I am flabbergasted at the serendipity of having a baby on Christmas," Romano told People in June. "It's our favorite holiday! What a gift we'll have this year. Feeling so blessed and grateful … and a little nauseous."
This Christmas will surely be memorable for the new mom. Not only did she and Rooney, a writer-producer and veteran, welcome their first child to the world on their favorite holiday, the actress also told E! News that she starred in two Christmas-themed movies this year: Christmas with the Andersons and Christmas All Over Again.
"December 25! Our due date is on Christmas," Romano told E! News in June. "If anyone knows me, I'm obsessed with Christmas. I also have two Christmas movies coming out around the same time, so it's going to be a very Christy Christmas."
Throughout her pregnancy, Romano was incredibly active on social media and hilariously documented the final stretch. "When you wanna get your holiday shop on but you're 2cm dialated," she captioned a photo of her using a motorized shopping cart at Cosco.
Just last week, she posted another comical, yet totally relatable, photo of herself giving a pep talk to her about-to-pop baby bump as she tried to get ready for a holiday party.
"Me having a full on conversation with my bump about motivating to get dressed for a holiday party," she captioned the photo. "Haha. I'm trying guys."
It'd be pretty hard to find someone who had got a better gift this Christmas. But, given how active Romano has been on social over the past nine months, hopefully the happy mom will gift our Instagram feeds with a cute photo of baby Isabella soon.