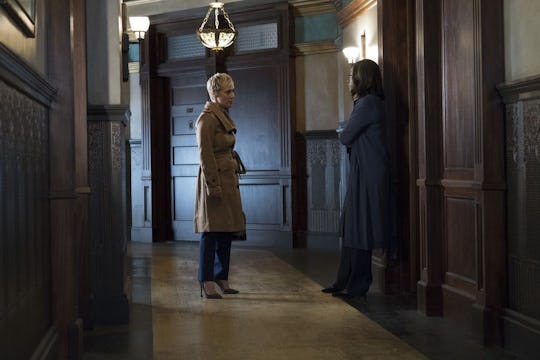 Byron Cohen/ABC
Bonnie May Not Be Dead On 'HTGAWM' & These Clues Prove It
In the second to last episode of How to Get Away With Murder Season 4, Nate called Annalise to tell her there was a car accident. Throughout the back half of the season Bonnie had feared Jorge was trying to kill her by messing with her car and prior to Nate's phone call, Denver was seen talking to Jorge about Bonnie. Thus, it wasn't a far leap for people to assume it was Bonnie in the car accident. However, there are clues Bonnie isn't actually dead on HTGAWM, so fans shouldn't lose hope.
Although Bonnie has certainly made a number of mistakes over the course of the four seasons of HTGAWM, so has pretty much every other character on the series. Thus, Bonnie doesn't deserve to die and most fans don't want to see that happen. Instead, the majority would very much like it if Bonnie stayed amongst the living, but with a show that has "murder" in the title, it's hard to trust that Bonnie will be OK, especially when all signs point to her being dead.
Still, fans refuse to buy into what the HTGAWM writers are selling. Instead, they've come up with theories and ideas about why there's no way Bonnie's dead. Here's just a few of those clues...