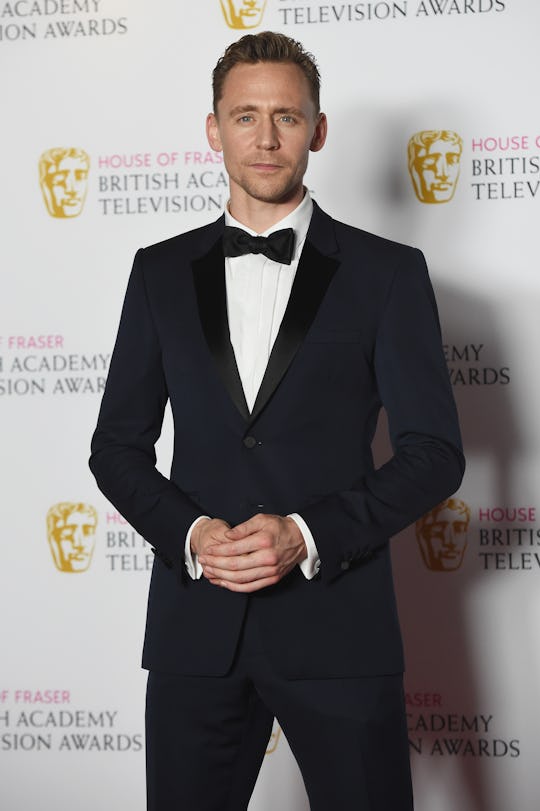 Stuart C. Wilson/Getty Images Entertainment/Getty Images
Clues That Taylor Swift & Tom Hiddleston Are Dating Are Few & Far Between
When the first photos were released of Taylor Swift kissing actor Tom Hiddleston everyone on the internet pretty much freaked out. This comes on the heels of Swift's highly publicized break up with EDM musician Calvin Harris just weeks ago. But how and when did this alleged relationship between Swift and Hiddleston begin? In truth, there are a few clues to show that Taylor Swift and Tom Hiddleston are dating... but a little detective work (and perhaps a lot of reaching) could point fans in the right direction.
So how did this go down? First some background — and then I'll get back to the clues, I promise. On Wednesday, U.K. tabloid, The Sun, published exclusive photos of Tom Hiddleston and Taylor Swift kissing at a beach in Rhode Island where they were spotted on Tuesday. The two looked very comfortable and at ease, holding hands and cuddling as the waves crashed on the rocks they were sitting on them. If you think it sounds romantic, it absolutely looks that way too.
If you think this pairing of the 35-year-old British actor and America's favorite 26-year-old pop star is random — it kind of is. However, the two look so cute together and make sense as a pair. But there are a few clues out there that show that this unlikely couple might not be as random as we thought.
In early May at the Met Gala, Hiddleston and Swift were spotted dancing together which bystanders graciously snapped some video footage of for all of us to see. In this Instagram video, we can see that the two move incredibly well together and seem like they were having so much fun being around each other. Nothing about this interaction feels or looks forced and the duo have such a natural ease in their dancing. But there is one problem about this dance. Swift was still dating Calvin Harris at the time this video was taken (even though she showed up to the Gala alone).
In another video captured from the night, Hiddleston and Swift appear to be having so much fun together dancing to Beyonce's "Crazy In Love." According to Hollywood Life, Calvin Harris wasn't too happy about Swift and Hiddleston's dance, but it wasn't the reason for their split.
Then, one month later Harris and Swift did officially split. Hiddleston, on the other hand, had been single for quite some time, despite rumors that him and actress Elizabeth Olsen had been getting close. Leaving both Hiddleston and Swift to dance together, or listen closely to the lyrics of "Crazy In Love" — whenever they please.
The dance between the two sparked users on Twitter to speculate if Swift would be writing song lyrics about Hiddleston next — wondering when they would start dating. It wasn't too long until their theorizing became a reality.
Whether or not Swift and Hiddleston had known each other before they danced or if this dance is what sparked something between the two is probably something that we will never know. But the interaction must have stuck with Swift and Hiddleston because here we are one month later. And the two look incredibly cute and comfortable with one another, putting together all of the makings of a new couple.
Whether or not the dance showed two people having a good time or the makings of a new relationship, it definitely showed something. It showed us fans that Taylor Swift and Tom Hiddleston definitely had chemistry.
This story is developing and will be updated...