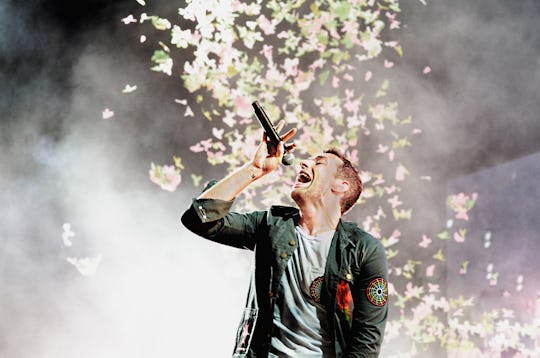 Andrea Labate/Flickr
Coldplay Is Playing The 2016 Super Bowl Halftime Show & The Internet Is Freaking Out
Remember Coldplay? You do; admit it. So you understand why the announcement that Coldplay will play the Super Bowl Halftime Show has the Internet freaking out. The British quartet has just landed the most un-British gig ever: playing at a football game. An American football game. And this isn't just any Super Bowl. It's the 50th anniversary Super Bowl, so Coldplay being chosen over the other contenders (rumored to be Maroon 5 and Taylor Swift) is a pretty big deal.
The announcement was made just a day before their latest album, A Head Full of Dreams, is set to be released. Really, the timing couldn't be more perfect. They either have an amazing PR team or they are just the luckiest guys alive (or both). What's even more exciting about this announcement is that because Beyonce recently collaborated with the Coldplay gang on "Hymn for the Weekend," there are rumors flying about that Queen Bey herself might make a cameo. No one would complain about that. Not me, not anyone.
The reactions to Coldplay playing the 2016 half time show haven't all been so positive, though. Twitter is afire with people debating the choice, many of whom claim to have never heard of Coldplay. My response: how is that even possible? Were you born after 2010? If so, why are you on Twitter?
Anyways, here are some of the spiciest tweets of the battle thus far.
Burn.
Then there are a brave few speaking out in favor of Coldplay.
And we're back to burn.
You never know what is going to rile people up, do you? If this level of Super Bowl enthusiasm keeps up, it's going to be a very exciting show, Left Shark or not.
Image: Andrea Labate/Flickr