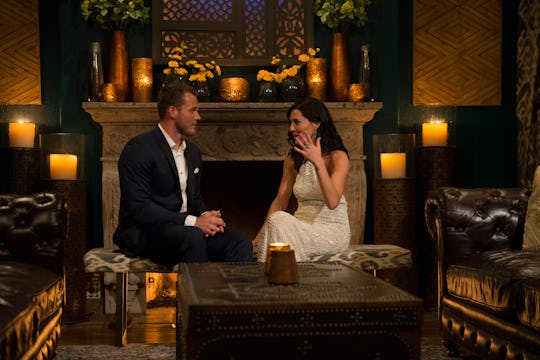 Paul Hebert/ABC
Colton's Instagram Before 'The Bachelorette' Will Make You Love Him Even More
It wasn't long after Colton Underwood's introduction on the season premiere of The Bachelorette that he had fans already rooting for him to win Becca Kufrin's heart and love by the end of the season. While it may be far too soon to tell how much she likes the former pro football player, Colton's Instagram before The Bachelorette is sure to make fans love him more than they already do. Which is to say, a whole lot, because at this point he can basically do no wrong.
Colton's Instagram is full of all of the things that seem to matter the most to him in life — his family, his charity work, and his dog, Sniper, who seems like another family member where Colton is concerned. If we needed any other reason to love Colton and want him to make it far this season, then his Instagram, which shows a totally sweet and thoughtful guy, will probably do it. He may not have gotten the first impression rose on the first night in the Bachelor Mansion, but Colton did make a good impression on Becca and pretty much every viewer who tuned in. Unsurprisingly, that whole nice guy thing doesn't seem to be an act and Colton's Instagram before The Bachelorette is proof of that.
Colton's Bachelor bio mentions that "when he's not working on his charity, he's spending time with his family and his dog, Sniper," and there are tons of photos of Sniper on his Instagram to show the adorable relationship he has with his dog. But more than that, he seems to be a dog lover in general, which will probably mode well with Becca since she has pets of her own that seem pretty dear to her heart. In Colton's case, he's even posted about dogs in need of homes and posts regularly about trying to find homes for adoptable pups that he may have been caring for himself. Can we say swoon?
The whole man's best friend thing may be a myth for some who just aren't dog people, but honestly, if you can get someone to look at you the way Colton looks at Sniper, you're golden. Judging by all of the different photos Colton has posted since Sniper came into his life, the two really are BFFs and it's nothing short of adorable.
Overall, Becca and Colton seem to have a lot in common and during the season premiere of The Bachelorette, she even said that being with him makes her feel like she's home, which is a pretty strong statement on the first night. But because of his outdoorsman ways and laid back attitude, he may be one of the best contestants for Becca this season. And now, with their shared love of dogs, they almost have to join their houses and give their respective pets siblings.
Of course having a dog, like Becca does, doesn't necessarily make Colton the best choice, but it just adds to everything that fans already love about him and definitely does up his chances of making a lasting connection with her. Colton's Instagram is a testament to his personality in the best way and instead of showing someone who may have been super vain or out to gain more Instagram followers, it shows the seemingly genuine and kind-hearted guy that we saw in the season premiere.
Now all we have to do is hope that he at least makes it to hometown dates so that we can all see him on-screen with Sniper and that Becca can fall for him like so many viewers already have.