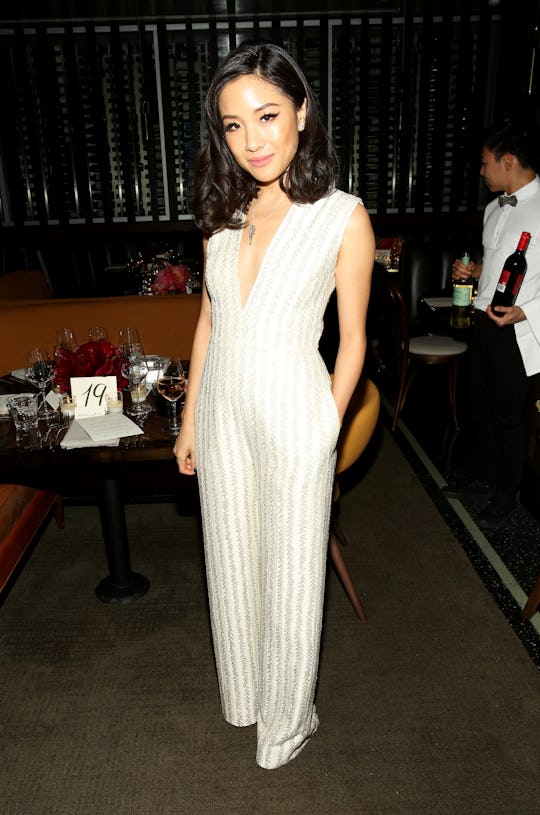 Rachel Murray/Getty Images Entertainment/Getty Images
Constance Wu's Oscars Comments Are On Fire
Since the Academy Awards nominations were announced on Tuesday, the buzz surrounding the upcoming awards show has been at an all-time high. People have been both celebrating the nominations and mourning the films and actors that were snubbed during the nomination process. But one actress has made a poignant statement about the Oscar nominations — and Constance Wu's Oscar comments are so important for just more than one reason.
Wu took to Twitter on Tuesday following the Oscar nominations announcement; It's important to note that she didn't take to Twitter to voice her opinion about La La Land receiving the most nominations of the year or to express her excitement for the upcoming awards show in February. Instead, Wu used the platform to address two very important topics — sexual harassment and using one's platform in a positive way. I
In her tweets, Wu spoke out about actor Casey Affleck's nomination for Best Actor in the film Manchester By The Sea and referenced allegations of sexual harassment. What Wu is referring to is allegations made against Affleck in 2010 by two women: According to Time, two women who worked on the film I'm Still Here with Affleck — who directed the film — "filed sexual harassment suits against him" with detailed alleged encounters. Their claims were reportedly settled out of court, according to Time, and Affleck has repeatedly denied the allegations made by both women. According to The Daily Beast, these allegations against Affleck have been "hidden paragraphs deep [in most Oscar narratives] or swept under the rug entirely."
Affleck's representatives did not immediately respond to Romper's request for comment on the allegations.
"Men who sexually harass women 4 OSCAR!" Wu tweeted this week. "Bc good acting performance matters more than humanity [and] human integrity! Bc poor kid [really] needs the help!" She then joked darkly,
Boys! BUY [your] way out of trouble by settling out of court! Just do a good acting job, thats all that matters! bc Art isn't about humanity, right?
In her statements, Wu spoke out for women who have felt that their own allegations have gone ignored or downplayed (certainly the case in recent years). But Wu wasn't done yet.
The Fresh Off the Boat actress continued the discussion in an extended rant that she posted to Twitter:
In the tweet, Wu criticizes those from trying to separate the art from the artist and asks those to "recognize humanity" and their talent. "Because in acting, human life matters," Wu wrote. "It's why art exists. I know it's just an award but I guess I'm in this career, not for awards, but because the treatment of human life matters to me."
Wu then added an important note: "I've been counseled not to talk about this for career's sake," she wrote in another tweet. "F my career then, I'm a woman & human first. That's what my craft is built on."
Regardless of her job as an actress and regardless of whom her tweets might upset, Wu put everything on the line just to stand up for other women and what she believes in — even if it were to put her career in jeopardy. This is so important — especially after millions of women came together across the world to march together and defend their rights on Saturday; Women like Wu have powerful platforms on which to speak out about things they feel are wrong, for the sake of their gender. Now, more than ever, that is imperative.