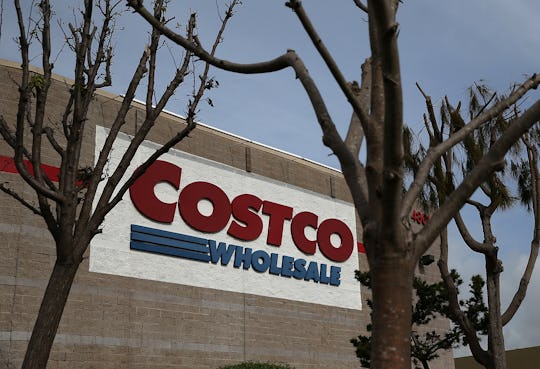 Justin Sullivan/Getty Images
Costco Chicken Salad May Be Linked To E.Coli Outbreak In Colorado, Health Officials Claim
According to Colorado health officials, an E.Coli outbreak may be linked to Costco chicken salad. Nineteen cases have been reported in seven different states, including California, Colorado, Missouri, Montana, Utah, Virginia, and Washington. The Center for Disease Control (CDC) released a statement today saying that the Costco chicken salad "is a likely source of this outbreak" and "consumers who purchased rotisserie chicken salad from any Costco store in the U.S. on or before November 20, 2015, should not eat it and should throw it away." The majority of the cases were in Montana. Romper reached out to Costco for comment Tuesday but didn't immediately hear back.
As for the affected items, the product is labeled "Chicken Salad made with Rotisserie Chicken" with item number 37719 on the label. The illnesses reported so far have varied in intensity. Five people have been hospitalized, and two have developed hemolytic uremic syndrome, a type of kidney failure. No deaths have been reported. The investigation into the chicken salad is ongoing, and has not yet identified which ingredient is linked to the illness, the CDC said. Since Nov. 20, Costco has recalled all rotisserie chicken salad from its stores and has stopped production of it until further notice.
Most people get sick from E.Coli between two and eight days after ingestion, according to the CDC, and the most common E.Coli symptoms are diarrhea and abdominal cramps. While the majority of people affected recover within a week, some cases can be more severe, often resulting in kidney failure. The most susceptible are young children, older adults, and people with weakened immune systems. Signs include fever, abdominal pain, pale skin tone, fatigue and irritability, small bruises, bleeding from the nose and mouth, and decreased urination.
If you, or someone you know is experiencing these symptoms, health officials urge you to seek emergency care immediately. You can also learn more about the recall itself on the CDC's official website.
Image: Justin Sullivan/Getty Images