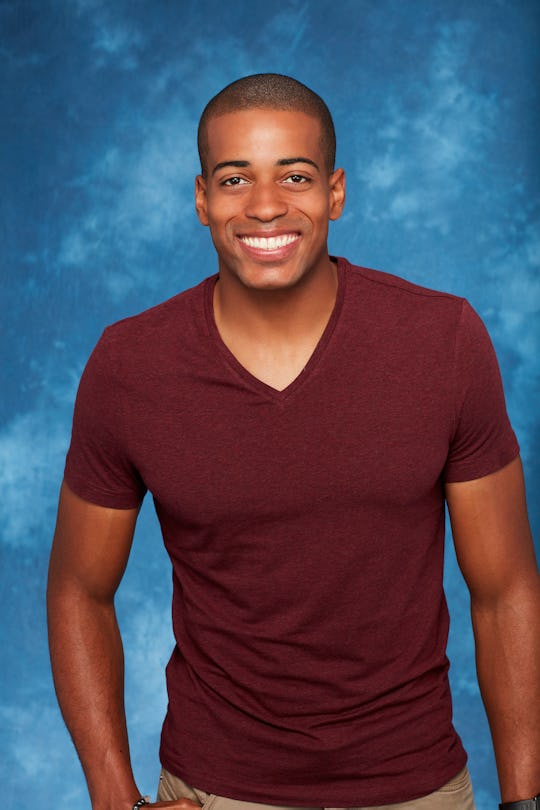 Craig Sjodin/ABC
Eric Bigger May Have Just Teased He's The Next 'Bachelor'
Well, the time has come: The Bachelorette finale. Bachelor Nation watches as Rachel quickly goes from three contenders — Bryan, Peter, and Eric — to her future fiancé. During Monday night's finale, one contestant unfortunately had to say goodbye first: Eric. At the last rose ceremony Rachel chose to let him go, but not without a heart-to-heart first. In true Eric fashion, he was amazingly grateful. Not only that, but during the live taping with Rachel and Chris Harrison, it seemed that this might not be the end to Eric's story. Could Eric Bigger be the next Bachelor? His post-elimination language was pretty telling.
There are a lot of rumors flying over who the next Bachelor will be. Dean, the fourth place contestant, is definitely in the running for some fans, for example. Bachelor Nation, however, is going to have to wait a little bit to find out for sure. Chris Harrison told ET that not only will fans not hear who the Bachelor is tonight, but ABC has not even chosen him yet. There was a little controversy last year surrounding the announcement. Luke Pell from JoJo's season was originally picked as the lead, but there was a last minute switch to Nick Viall. This year, Harrison said they didn't want the same thing to happen — so they are waiting to make their decision.
So, unfortunately, the audience won't know who the next lead will be until Paradise or perhaps even after. Dean certainly seems like a contender, but Eric's behavior when he was eliminated made a great case for him as well. Firstly, Eric had the most gracious goodbye I've ever seen in my years watching this show. Second of all, it seemed that producers may be giving him the so-called "Bachelor edit" during his interview with Chris and time with Rachel during the live broadcast.
What's the "Bachelor edit"? Well, they positioned Eric in a positive light — and made it clear that he's looking for love. He said that he loves Rachel, but he's going to be looking for the actual love of his life. Furthermore, Rachel even said, "You're going to be so great for someone else." I can just see that footage rehashed in the Bachelor premiere recapping Eric's story. Bachelor Nation won't find out who the next Bachelor is for awhile, but they know Eric is a definite possibility and that is an option I am totally fine with.