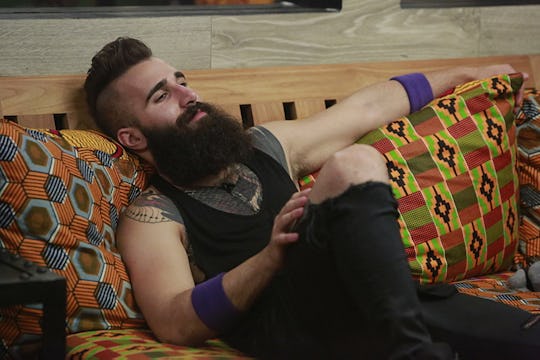 Bill Inoshita/CBS
Could Paul Win America's Favorite Player On 'Big Brother'? He Has Very Good Chance
Every contestant on Big Brother is trying to win the $500,000 grand prize, but obviously not everyone can go away with half million dollars. Still there are various other prizes throughout the game that can allow other houseguests to leave with a pretty good sum of cash, the most popular of which is America's Favorite Player. At the end of the season America will select their favorite player who will receive a prize of $25,000. This season there has been a lot of interesting houseguests, but one of my favorites is Paul. So, could Paul win America's Favorite Play on Big Brother 18? Although he started the game aligned with the losing side of the house, Paul has since turned things around for himself and become a favorite amongst the other houseguests and fans.
At the start of this season, Paul made the mistake of befriending Jozea and Victor, who were both swiftly evicted from the house in the first and second weeks. Since then, Paul has quickly made himself a friend to almost everyone in the house playing an excellent social game. He smartly distanced himself from Victor after Jozea was evicted, but still chose not to vote against him when he got evicted so when Victor returned to the house they were able to become friends once again.
Paul was also able to befriend Paulie, forming their very short-lived "PP" bromance. The two became so close, Paulie even cut his hair in the same style as Paul, something he may be regretting now that Paul turned against him. Paul also became the Muffin Man for a little while when he started baking muffins for everyone. He's clearly been having a fun time in the house and the fans have taken notice of him. Not only does Paul have his sayings such as, "Pissed," and "Friendship," but he also spits some knowledge from time to time.
For example, his ability to convince Victor to nominate Corey and Paulie for eviction this week has caused fans to have a great appreciation for Paul. Also, the way in which Paul has aligned himself with Natalie, James, and Michelle as well, turning the underdogs into the rulers of the house is something fans have been waiting for. Paul has made Big Brother 18 fun to watch again and there's no doubt he has a very good shot at being this season's fan favorite.