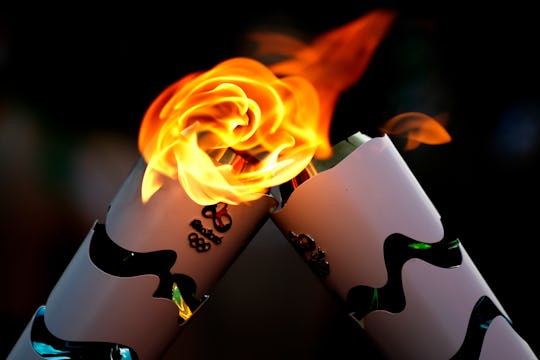 Handout/Getty Images Sport/Getty Images
Could The Olympics Spread Zika Around The World? The Timing Couldn't Be Worse
The timing couldn't be worse for Rio de Janiero. The Brazilian city is about to host the Olympics in August, on top of the epidemic they're already hosting (I won't even get into the president's issues). With 500,000 foreign visitors set to descend on Rio this summer, the public is worried that the Olympics could spread Zika around the world.
Brazil steadfastly refuses to cancel the event, and the country is doing its best to fumigate and prevent the breeding of more Aedes aegypti mosquitoes, which carry the virus, but it seems extremely unlikely that the species could be completely eradicated. Also important to note: according to CNN, up to half of all travelers engage in casual sex, so some Olympics fans will have more than just the bugs to contend with, as Zika can also be spread through semen.
This means that there's still potential for half a million Olympics visitors to pick up the infection as a souvenir before returning to their home countries, where the virus could continue to be spread via sexual transmission or homegrown mosquitoes. And while many countries (such as the United States) have stayed relatively untouched by Zika thus far, those Olympics fans will be coming home during peak mosquito season, and Aedes aegypti can survive as far north as Connecticut, according to the Centers for Disease Control and Prevention.
This isn't just worst-case-scenario fear mongering, either. Consider for a moment how Zika came to be in Brazil in the first place. According to The New York Times, Brazilian researchers believe the strain came from French Polynesia, and was brought over during the 2014 World Cup. The U.S. Olympic Committee has told athletes that they're free to avoid the games if they choose to, but so far, it looks like nobody's taking them up on it. Soccer player Hope Solo previously expressed concerns, but the Los Angeles Times reported that she now plans to attend. Meanwhile, two Australian golfers, Marc Leishman and Adam Scott, won't attend the Olympics due to Zika fears.
Professor Amir Attaran recently urged Brazil to cancel the Olympics in a Harvard Public Health Review article, not just because of the well-known link to microcephaly in babies born to infected women, but also over growing evidence that the virus can lead to far worse consequences in adults than originally thought, such as Guillain-Barré syndrome and acute disseminated encephalomyelitis. This isn't just some kook — the man's an Oxford-trained biologist.
Still, Brazil is determined to go ahead with the games. Conventional wisdom for protecting oneself from Zika thus far has simply been to avoid affected areas, but those areas may soon grow exponentially. Now, it seems like the best we can do is avoid mosquitoes by using insect repellent and avoid getting pregnant until the Zika risk is mitigated. Get ready for an interesting summer.