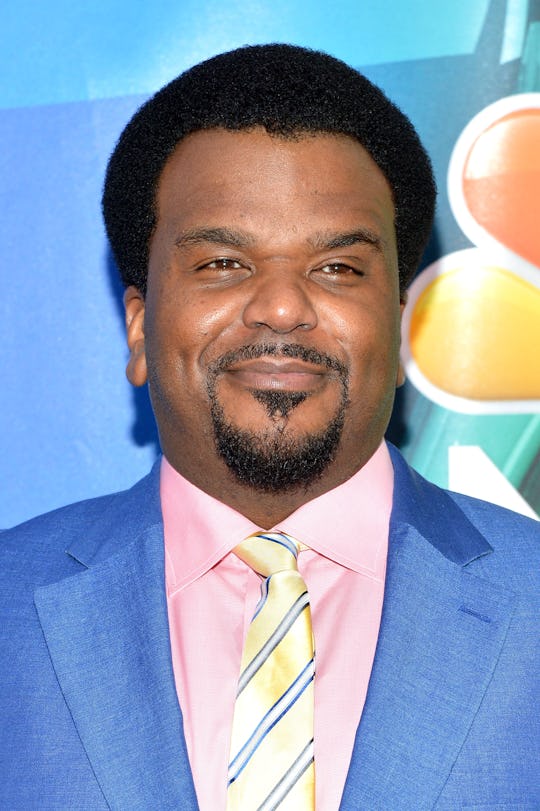 Slaven Vlasic/Getty Images Entertainment/Getty Images
Craig Robinson's New Kids Book "Keeps It Real"
He made you laugh on The Office, and fear for end in This Is the End, but now Craig Robinson has a new role: he's writing books for your kids. In his new, authorial-debut novel, Jake the Fake Keeps It Real, Robinson has partnered with New York Times bestselling-author Adam Mansbach to create a story many kids looking for a place to fit in will appreciate. For Jake, that place is the Music and Art Academy, and for Robinson, that place was a public magnet school in Chicago.
The actor, who once played Dunder Mifflin employee, Darryl Philbin, is adding established author to his résumé with Jake the Fake Keeps It Real (marketed toward ages 8-12). The story, based on Robinson's own experience at a magnet school, follows Jake — a young boy — who "fakes" his way into a school for those who excel in music and art. Jake's skills don't match those of his fellow students, creating a "fear" that he'll be found out as the "fake" he sees himself as. It's that fear that Robinson says is the through line in the book.
"If you fear something," Robinson tells Romper in an interview, "That's OK. Let that fear compel you."
But this book is not that of a boy who is a fake. In fact, the message that really comes through strong is that while Jake fears he will be discovered as a poser amongst his highly-talented classmates, he preservers regardless. In fact, the book encourages kids to try new experiences that they might initially sell themselves short for.
"Even though [Jake] is worried about [being found out] and performing, he still experiences the projects and goes on the journey, finding out how to live in the moment," Robinson says.
Robinson's experience as a student in a magnet school is not the only background he has in writing this book. Robinson, before taking on a career in comedy full-time, was a K-8 music teacher at Horace Mann Elementary in Chicago.
"As an educator, I learned that kids actually crave discipline," the actor says, even mentioning that sometimes when he'd get "silly," he'd be put in check by his students.
Co-authored by Adam Mansbach and illustrated by award-winning cartoonist Keith Knight, Robinson has no plan to stop with just the first installment of Jake's time as a "fake." "We have a plan for two more books," Robinson says, confirming that there is no end of faking it in Jake's future.