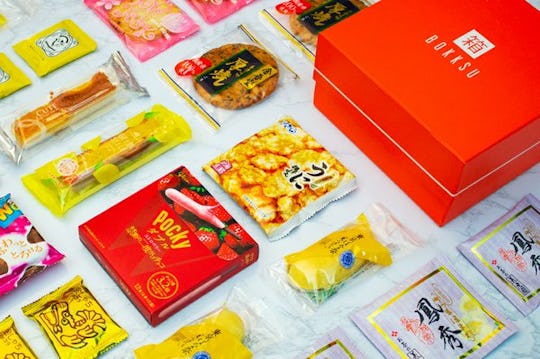 Courtesy of Cratejoy
Subscription Boxes Start At Just $6 At Cratejoy's Epic President's Day Sale
I'm not sure there are many people who actually use President's Day to reflect on America's past leaders, but I know there are many shoppers who jump at the sales that pop up in honor of George Washington and the like every year. Your local mall will be crawling with discounts for the holiday, but you might be more in the mood for Cratejoy's President's Day 2019 flash sale if leaving your house on a day-off sounds like a bummer. The subscription service seller has deals on everything from baking kits to reading clubs, and you won't want to miss out on the prices.
In case you're not familiar with the company, Cratejoy is basically a subscription box lover's dream come true. It curates products to send subscribers every month based on their specific interests. Whether you're into beauty products, home improvement items, or even gaming gear, Cratejoy will deliver a bundle of products that are perfect for you every month. Their prices are already pretty reasonable, but their President's Day Sale for featured collections takes it to a whole other level. Code "PRES25" will get you 25 percent off of your entire purchase of select collections from February 15 through 18 as advertised on their site. The Louisiana Purchase would be proud.
Not everything on the site will be discounted for the day, but Cratejoy is putting a wide variety of collections on sale so you should be able to find something you like no matter what you're into — and it's not just basic beauty kits either (though more power to you if you use the discount to treat yourself). You can check out all 48 boxes that will be on sale on Cratejoy's President's Day page, but read on for a few of my favorite things you can splurge on, though it's not really a splurge; you can get subscriptions starting at as low as $6 per month thanks to the deal. Shout out to democracy, am I right?