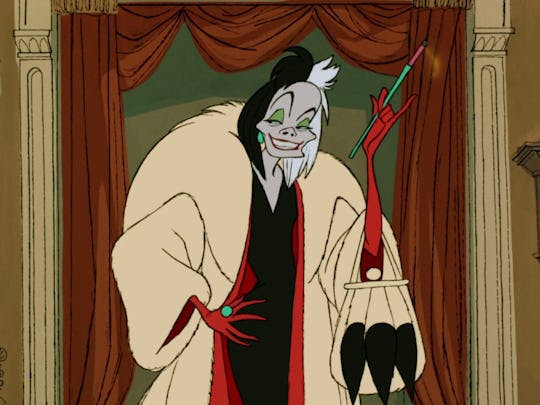 Dad Defends 9-Year-Old Son's Amazing Cruella de Vil Costume, So Hate On, Haters — PHOTO
Halloween is supposed to be a time for creativity. Children and adults both expand their imaginations and flex their mind-muscles to come up with fun, fresh, and original costume. For one night, we celebrate the idea that a person can be whomever they want to be, without judgement, shame, or hate. At least, that is the idea. Even in 2015, costume choices that don't reflect an adherence to gender normativity can cause the small-minded to react with hatred and cruelty, even toward little kids who are just trying to have fun. No one knows this better than Will Hut and his 9-year-old son, Liam. 
Every year Liam — with the help of his loving and supportive father — makes his own costumes. In past he has gone trick-or-treating as Black Swan and Cleopatra. This year, Liam wanted to dress up as Cruella de Vil for Halloween, and oh my god, you guys, he did one hell of a job. The costume was fierce, flawless, and definitely highlighted Liam's passion for theater and design. I'm not usually one to say that little kids are "going places" but I mean, this little friend has real skills.
Of course, instead of just reveling in those killer skills (and generally pausing to meditate on the too-often-forgotten greatness that is Cruella de Vil), people had a problem with a male child dressed up as a fictional female character. (Because in a world where people think it's funny to dress up as Bill Cosby, this kid is what we need to clutch our collective pearls over.)
Luckily, Will's response — and the responses of other parents who have had to defend their sons' right to wear whatever they want on Halloween — reminds us that it doesn't matter what anyone else ultimately thinks. Just let kids be kids (except on Halloween when we should just let them be any damn thing they want to be).