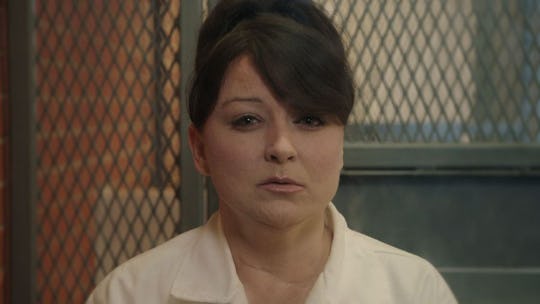 Lincoln Square Productions
'The Last Defense' Examines If Darlie Routier Is Truly Guilty
It is quite rare for a woman to end up on death row. In fact, in the United States, women only represent two percent of death row inmates. Perhaps that's possibly why so many people find Darlie Routier's case so interesting, and why many people are still convinced she's innocent. In 1997, Routier was convicted of killing her 6-year-old son, Devon. His younger brother, Damon, 5, was also slain that same night. The new ABC docuseries, The Last Defense, will take a closer look at Darlie Routier's conviction.
According to Routier, an unidentified intruder broke into her home while she was sleeping and stabbed Devon and Damon, then her. This allegedly happened while her husband, Darin, slept upstairs with their youngest son, 8-month-old Drake. However, police found a number of inconsistencies with Routier's story. First, there was a T-shaped cut in the screen of a patio window in the backyard that was cut with a bread knife that investigators found came from a knife block in the family kitchen, as Rowlett Lakeshore Times reported.
"One thing that didn't add up, if the bread knife was used to cut the screen somebody had to come in, get the bread knife, cut the screen, put it back in the knife block, and then get another knife to commit the murders," Lt. David Nabors, head of the Rowlett Police Department's Criminal Investigations Division told the paper.
Along with this evidence, there was also the blood on Routier's night gown that didn't fit her story. The blood was cast off on the backside, right side, and left side of her night gown, which investigators believe indicated she was the one holding the knife. Damon and Devon's blood was also found on her night shirt. "She's laying on the couch and gets her throat cut, there's no cast off on the couch where she said she was cut," Nabors said. "None, not even blood drops."
Investigators also discovered that the kitchen sink was the site of a cleanup, finding blood around the sink and in it. Lt. Nabors also emphasized that the area was tested multiple times for clarification. In addition, Darin, Routier's husband at the time, told investigators that Routier was a light sleeper, but if that was true Routier should've woken up when her sons were stabbed.
Lastly, the blood stain patterns at the scene didn't align with Routier's story. Investigators found that the blood stains on the floor were passive, not falling with any hasty action like running or chasing. Nabors said that the blood drops proved she was walking through the scene. Thus, after looking at multiple leads, the investigators concluded that Routier was the killer. Still, Routier maintains her innocence to this very day -- as does her family.
Even though she and her husband got divorced in 2011, Darin still believes Routier is innocent and that her conviction was a grave injustice that should be corrected. "It's not too late, because Darlie's not dead," he told The Inquirer. Darin will also appear in The Last Defense to give his own insights into what happened that tragic night.
Besides her family, Routier has a number of supporters who fully believe she's innocent and they claim to have their own evidence. The most concrete evidence they have is that a bloody boy's sock was found in an alley 75 yards away from the Routier's home. It would've been nearly impossible for Routier to stab the two boys, call 911, cut the screen in her home, run the sock down an alley, and come back and inflict her own wounds. Additionally, there's also a theory that Darin actually committed the murders, though he was never brought up on any charges.
To learn more about Routier's case and decide for yourself whether she's innocent or guilty, tune in to The Last Defense on ABC on Tuesday night at 10 p.m. EST.