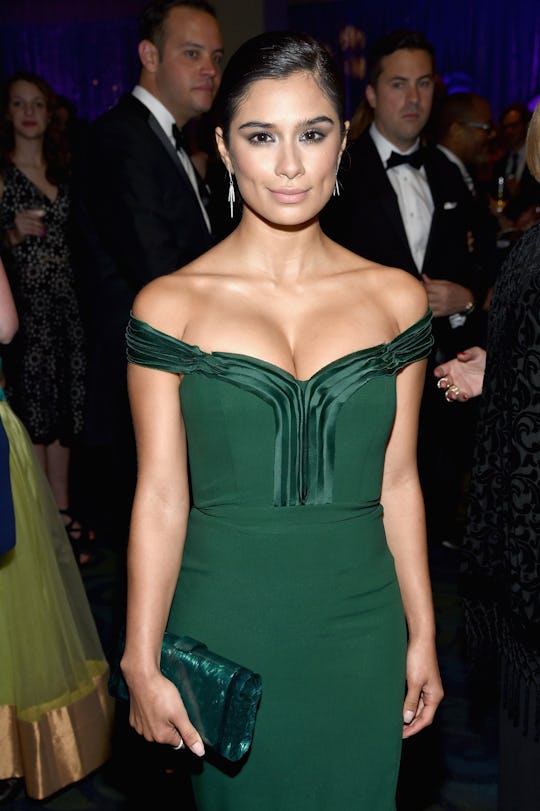 Dimitrios Kambouris/Getty Images Entertainment/Getty Images
Diane Guerrero Talks Deportation & Family In Her New Book
You probably know her best as the sassy and tough Maritza on Orange is the New Black or as Jane's best friend Lina on Jane the Virgin, but her real-life story is much more compelling than any fictional plot line. In her new book, In The Country We Love, actress Diane Guerrero talks about the deportation of her family in bold terms — and frankly, it could not have come at a better time. No, not just because you need a good summer read or something to pass the time before OITNB's premiere in June (although those are good reasons, too), but because immigration issues are very much on the table during this election cycle.
Humanizing the deportation story for a wider audience can help not only other victims of U.S. immigration laws, but has the potential to even inform future policy decisions.
Guerrero who is also an ambassador to the White House for Immigration and Naturalization told The Hollywood Reporter that she hopes the book can motivate all sorts of people "to not only look at immigration as an important issue but also see in themselves that they can do more with their lives than the cards that they have been given."
"I want to reach the little girls just like me when I was 14, who thought her world was over," Guerrero told THR.
Guerrero first "came out" as the child of Colombian parents who were deported in an op-ed piece for the Los Angeles Times in 2014. She wrote then that she came home to find dinner half cooked and realized that her parents, who had tried to become "legal, to no avail" had been taken away. "Not a single person at any level of government took any note of me," she wrote. "No one checked to see if I had a place to live or food to eat, and at 14, I found myself basically on my own."
The book doesn't just chronicle her parents' deportation, but apparently she also opens about some even more personal struggles with mental health issues and cutting, since they go hand in hand with the kind of desperation and anxiety that comes with a family separation. She told The Hollywood Reporter:
I thought it was very important to also talk about that sort of damage that happens when a family is separated in this way and the anxiety that we felt in this country and how desperately my parents tried to become documented, to have a place in this country we love. That's why I chose that title because there's a lot of misconception out there that undocumented people and undocumented families don't love this country and just don't care about having the proper documentation, which is simply not true. I know that for a fact because I lived it and I saw how much my parents strived for that.
The good news? In addition to getting her memoir published, Guerrero is also able to provide her parents with legal assistance to help them get back to the "country they love," according to The Washington Post. Here's hoping that Guerrero can affect some change — if not her for own family, then for others.