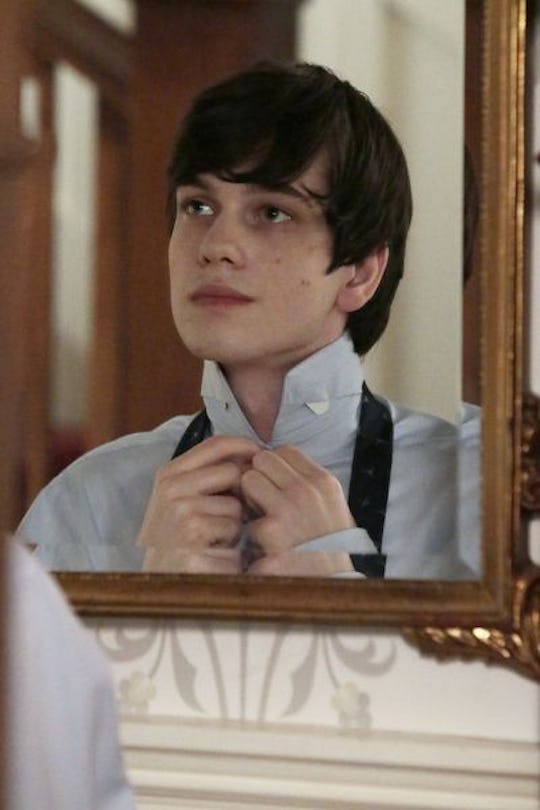 Giovanni Rufino/ABC
Did Ben Kill Adam On 'The Family'? He Could Be Hiding Something
There are so many secrets on The Family, that even though we've solved the biggest one of them all — Adam is in fact not Adam — we haven't even made a dent in the remaining secrets or questions on the show. Each week a new secret comes to light — certainly a sign of a captivating show — and we're often left stewing on the new twist until the following week. Most recently, we learned that Ben kind of lied, kind of didn't lie about the way that Adam died in the bunker, which led me to wonder, did Ben kill Adam on The Family?
It's a bit of a stretch, considering Ben hasn't proved himself to be a villain on the show. In fact, he seems to be more of a victim desperate for a real family experience than anything. But, there have been a few hints that seem to suggest that Ben has a little more to him than meets the eye.
During the episode "Betta Male," it was revealed that Ben had told Claire and Willa two different ways Adam died. He told one of them Adam fell and hit his head, and the other that Adam got sick (which we saw in a flashback). It was certainly suspicious, since it is probably one or the other, not both like he says. Ben manages to explain himself to Willa when she confronts him about it, but it doesn't explain everything.
When he's at his therapist's office, the real alarms are triggered. Ben is looking at two fish in separate tanks and asks his doctor why they aren't in the same bowl. The answer is widely known for some, but this kid has been in a bunker for 10 years, so the therapist goes into a little more detail than brushing it off with a "Google it" response. She explains that when two male fish (of this kind) are in the same tank, they'll kill each other.
So, is the fish bowl a metaphor for the bunker that Adam and Ben were in? There's a very good chance that Ben's thoughtful stare past the camera was supposed to allude to something bigger. This theory would also align with the two different stories Ben told Willa and Claire. Maybe both stories are true, but maybe it was Ben who hit Adam on the head. Maybe he killed him to get him out of his misery (if he actually was sick), maybe he wanted Adam's life that was waiting for him outside the bunker, or maybe it was an alpha male situation (the title for the episode was "Betta Male"). If neither of the causes of death are true, then what really happened?
Ben, while seemingly innocent, could have a lot more up his sleeve. I don't know if he's trying to hurt the Warrens, but he certainly isn't telling them everything.